Former Dallas running back Joseph Randle Denis Gambling Allegations
February 3, 2016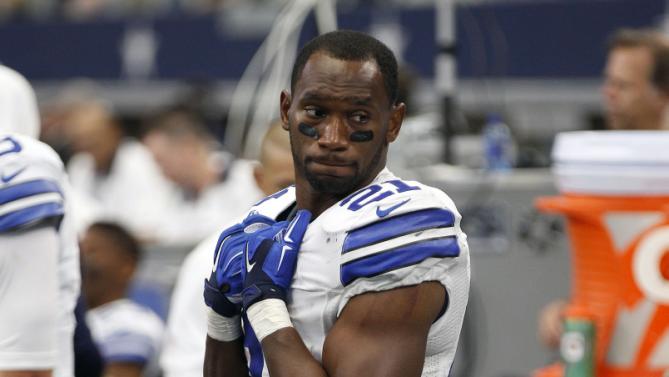 It was reported by the Dallas Morning News that Joseph Randle the former running back with the Dallas Cowboys was betting on sports prior to being released by Dallas in the early days of November 2015.
Earlier this week, the report was published following a story that said Randle has been arrested in Irving, Texas after he had a confrontation at the home of his former girlfriend that led to him going to the police station and being booked for a speeding charged that was unrelated.
This incident was the fourth time in less than 18 months that the former running back was arrested. The first time he was arrested Randle was accused of shoplifting in October of 2014.
In the report published by the Dallas Morning News, Jerry Jones the Dallas Cowboys owner acknowledges that the legal issues with Randle, coupled with concerns over his mental health led Dallas to cut all ties with the fifth round NFL pick.
All of the issues became apparent to the team during the course of the season said Jones the owner last week while at a practice for the Senior Bowl game in Mobile, Alabama.
He added that most of the information was not known prior to the season but it became acutely known once the season has started and mushroomed from there.
The reports says that gambling on sports was allegedly one of the issues the Cowboys had to deal with and a reason they did eventually sever their ties with him. It was not mentioned if Randle had gambled on football at the college of NFL level and that information was not released.
However, Randle denied that he had been released by Dallas for allegations of sports gambling.
NFL players attend meetings when drafted about gambling, how it is illegal as a player and how to deal with the possible temptations of gambling.