Four 0-3 NFL Teams All But Out of the Playoff Picture
September 27, 2016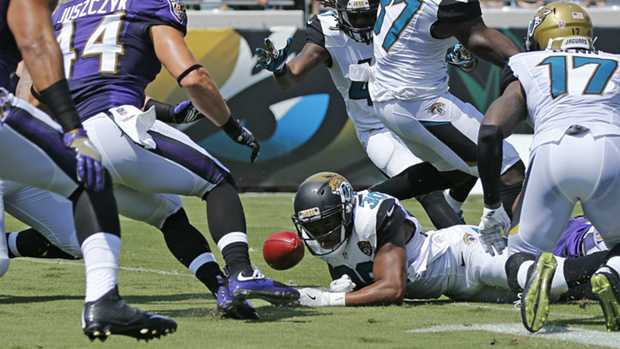 While the New England Patriots, Denver Broncos, Baltimore Ravens, Philadelphia Eagles and Minnesota Vikings are all a perfect 3-0 through Week 3 of the NFL regular season, four other teams are just the opposite.
The Cleveland Browns, Jacksonville Jaguars, New Orleans Saints and Chicago Bears are all 0-3 and already considered out of the race for the postseason even though each team has 13 games remaining.
It appears that the four teams with records of 0-3 are out of any hope for the postseason. NFL History over the past 36 years is not in their favor.
Since 1980, 164 teams have started their NFL season 0-3, of those 164 teams just five have gone on to earn a playoff berth the same season. That is just 3%.
Of course, for fans of those four 0-3 teams, the 3% gives them hope of being able to add another team to the list, but it likely will not happen.
The last NFL team to begin its season 0-3 then reach the playoffs was the Buffalo Bills of 1998. The Bills were 0-3 then ran off 5 consecutive wins.
Cleveland and Chicago are already three full games behind in their own divisions, while Jacksonville lost two games at home and to San Diego another mediocre at best team.
The best thing fans for the four teams can do now is look to the NFL draft class for 2017 and hope their team picks the next superstar in the league.
However, if you happen to be a fan of one of the teams that are 3-0, you should feel darn good about the chances of your team playing in the postseason.
Since 1980, there have been 170 teams start the season 3-0. Of the 170, there have been 131 that went on to play in the playoffs or over 77%.
The five teams at 3-0 have three almost sure bets with the Patriots, Vikings and Broncos, but the Eagles and Ravens remain question marks.
Baltimore has not yet faced stiff competition, while Philadelphia has to play six games against playoff teams with two against NFC East rivals Washington, so they could do all right, expect they have a rookie quarterback and the season is much longer and tougher than the college level.
As the season wears on, it should be interesting to see where the 3-0 and 0-3 teams end up at different stages and if in fact, the odds end up being correct.