Free Pick Patriots at Steelers
December 16, 2017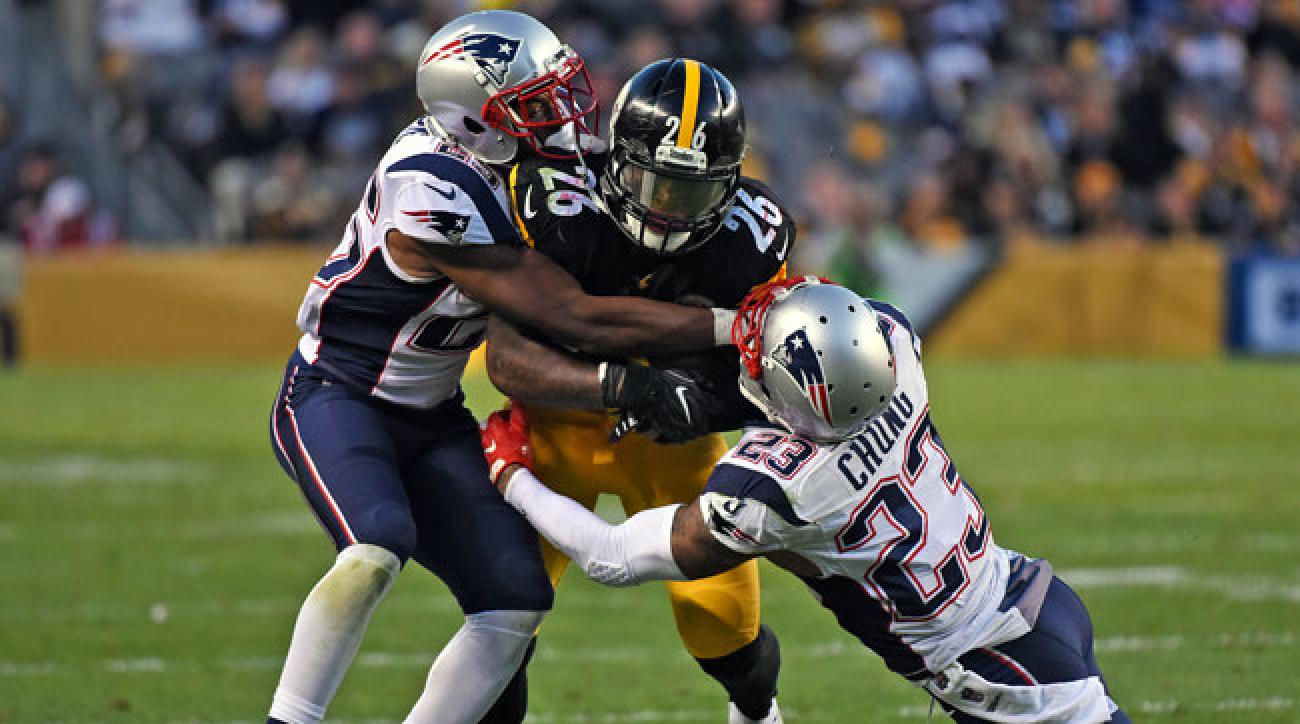 Sunday December 16, 2017 at 4:25 PM EST The New England Patriots are in Pittsburgh to take on the Pittsburgh Steelers. The line is New England -3 and the total is 54.
Despite the fact that New England is coming off a loss on Monday Night in Miami and the fact that the Steelers have a better win/loss record, they are favored on the road at Pittsburgh. Does this mean they are a better team? No. It means that the public will bet on New England to win no matter what.
Numbers
New England is 10-3 straight up. They are 8-5 against the spread. They score 30 on offense and allow 20 on defense. Pittsburgh is 11-2 straight up and 6-7 ATS. They average 24 on offense and allow 17 on defense. New England is 6-1 ATS in its last 7 games. Pittsburgh is 1-4 ATS in its last 5 games.
New England gets their All-Pro Tight End Rob Gronkowski back after a one game suspension for a cheap shot. He is a serious weapon in their offense. Head to head Pittsburgh is owned by New England. The Patriots are 8-2 SU and 7-2-1 ATS.
What We've Got Here
What we've got here is a Patriots team that is reeling after its loss in Miami and looking to redeem itself versus a good Steelers team looking to prove itself.
How it Will Play Out
One more stat that is important to throw at you: After a loss, the Tom Brady/Bill Belichick combo is 39-11. It will be a scrappy ball game with some big plays mixed in. We should see a sharper Tom Brady after the lackluster performance he put on Monday Night. His top receiver is back and that will make a difference. It will allow him to convert first down and pull the defense back which will help the running game.
With all that said, I think this Steelers team at home getting a field goal is too good to pass up. If it were New England at home getting points I would take them. Give me Pittsburgh at Heinz Field plus points all day long. This is simply a value play. The team with a better record, who hasn't lost lately is getting points at home. Seems like a no-brainer.