Free Pick: Villanova at Marquette
January 27, 2018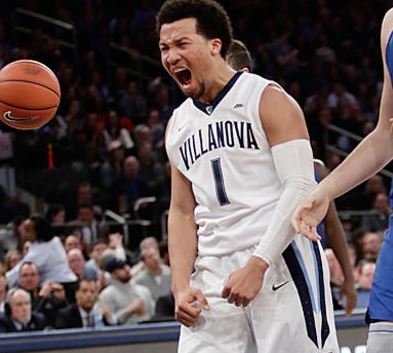 Sunday January 27, 2018 The Villanova Wildcats are in Milwaukee Wisconsin to take on the Marquette Golden Eagles. Villanova is ranked #1 in the country and Marquette is not ranked. Villanova is 19-1 SU, 6-1 in conference play and 13-6-1 against the public betting spread. Marquette is 13-7 SU, 4-4 in conference and 9-10 ATS.
Taking a look at our free sports betting matchup tool, we see that Villanova averages an amazing 88 points per game on offense and allows a full twenty points per game less. Marquette is not shabby either, scoring 82 and allowing 76.
Marquette is heavily reliant on the 3 point shot to win games. They score 46.8% of their points with the three. The engine behind these points are the guards Marcus Howard and Andre Rousey. They score 22 and 20 points respectively.
Villanova is loaded with talent all over the floor and is NOT looking past Marquette. Just last year Marquette knocked off then #1 Villanova, who had a 15 point at halftime in that game. Before that game, however, Marquette lost the previous 9 games to Villanova when they played. Marquette has only managed to cover 3 of the last 10 games against Villanova.
The point spread is currently out at Nova -8 and no total available. I see a possibility for Marquette to cover this game and keep it close. Could they win? Anything is possible. They could win straight up. But I am looking at the spread here and for Marquette to keep it tight. Also, look at the over/under and consider betting the Under.