Futures for Alabama Attracting the Public
July 29, 2017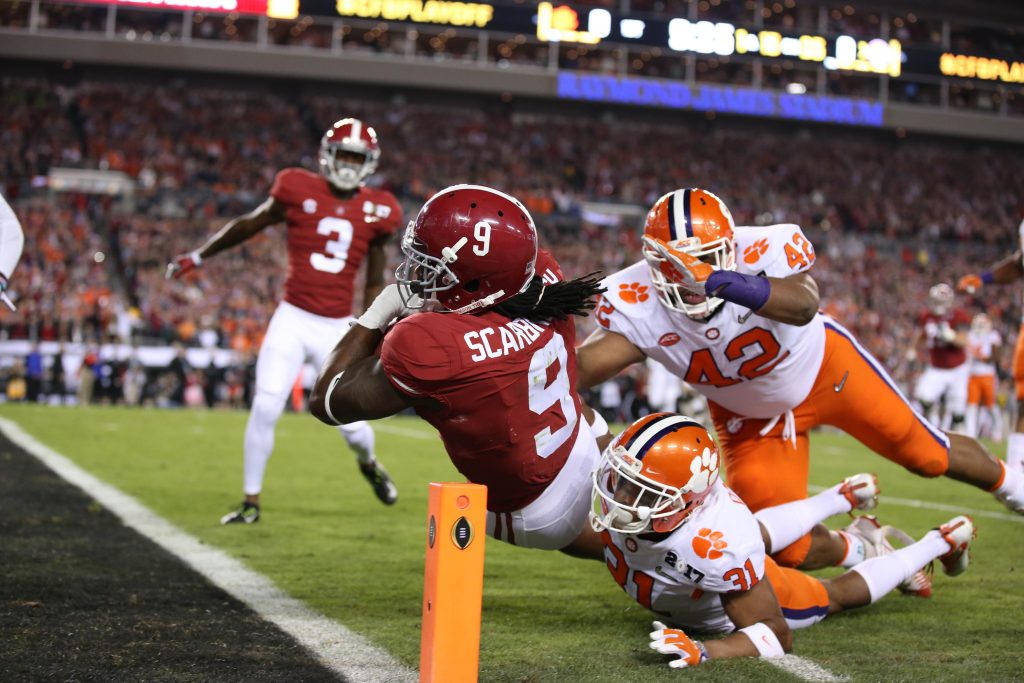 The 2017 college football season is less than one month away and sports bettors are making futures beats on the teams they believe will win the National Championship.
It is to no one's surprise that the public is beating on Alabama more than any other team to win the national championship in January.
Almost all of the money thus far bet on Alabama on sportsbooks has been by the public as sharp money does not like the odds. Big tickets for public bettors of up to $20,000 have been taken by some sportsbooks.
On many books, Alabama opened as the 4 to 1 favorites to win the national title and has been beat down to 5 to 2.
On several sportsbooks, the Crimson Tide has represented up to 25% of the all the money bet on futures for college football, with USC and Ohio State a distant second with each having 10%.
When it comes to win totals and Alabama the odds are not that good either. Win totals for the Tide are between 10.5 and 11, depending upon the sportsbook. In a regular season of 12 games, taking the OVER leaves little room for error. Several sportsbooks have Alabama's win total for the OVER anywhere between -155 and -165.
A number of sportsbooks had Alabama on 11 wins and received a large amount of sharp money for the UNDER.
Several football pundits do not even believe Alabama has the best team in the country this season. Most believe Ohio State is the best but at 4 to 1 to win the national title their odds are not that enticing.
The Buckeyes have a tough road to the College Football Playoff as they play Penn State and Michigan during the regular season and would likely face a strong Wisconsin team in the Big Ten title game.
Even though the public loves the Michigan Wolverines, the teams' future's odds have gone from an opening 12 to 1 to a current 25 to 1.
The Wolverines lost 10 of 11 starters on defense and starting quarterback Wilton Speight from last season will battle two newcomers for the job, which could create problems on the offense.
Michigan's schedule is also very tough with road games against Wisconsin and Penn State and a home game versus Ohio State. Add to that an opening game at AT&T Stadium in Texas against the Florida Gators, and Michigan's road to the College Football Playoff is daunting.