Futures for College Football's Final Four
November 30, 2016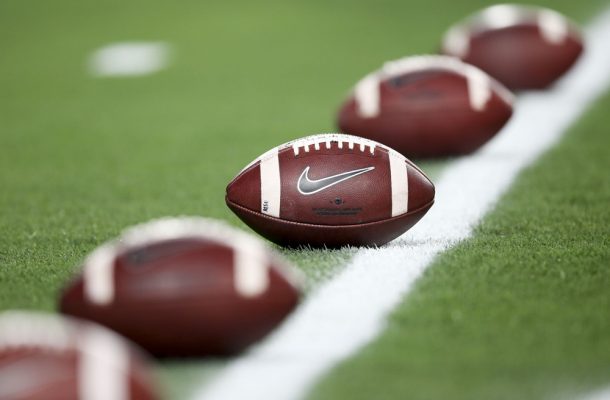 Conference championship games highlight the college football Week 14 calendar, with a great deal at stake for many teams. The biggest conference championship games involve teams battling for one of four spots in the college football playoff.
Selection Sunday will decide the four spots in the CFP as well as the bowl game lineups that begin in December. It appears that three of the four spots in the CFP have been settled with Alabama, Ohio State and Clemson, No. 1, No. 2 and No. 3 respectively as of Tuesday's rankings.
However, if Clemson were to lose the ACC Championship game, the Tigers could slip out of the Top 4.
The fourth spot is currently being held by Washington. On Friday, the Huskies will play the Colorado Buffaloes in the Pac-12 title game. A win would give them a regular season with just one loss.
One team that might be able to slip into the Top 4 is Michigan. The Wolverines are currently No. 5 in the CFP rankings and will not play this weekend.
However, they lost in double overtime to Ohio State, which should not be too detrimental for them if Washington were to lose on Friday to Colorado.
Penn State is another long shot to reach the final four. The Nittany Lions play Wisconsin in the Big Ten championship game Saturday. A Penn State win and a Washington loss might catapult the Nittany Lions into the Top 4. Penn State has just one loss and has also defeated Ohio State this season.
However, in the two previous years the College Football Playoff format has been used, there have not been two teams representing the same conference in the top 4.
If that type of trend is to continue and the three teams that many assume already have a lock in the top four, it might be worth looking at a team from the Pac-12 or the Big 12 to fill that spot.
The Big 12 does not have a conference championship game, but a defacto title game will be played on Saturday when the Oklahoma Sooners battle with in-state rivals the Oklahoma State Cowboys.
If Washington were to lose the Pac-12 title game, the selection committee might take the winner of the Oklahoma vs. Oklahoma State game in order not to have two teams from the same conference in the final four.
Odds for 2016-17 College Football National Champion
Alabama 2 to 3
Ohio State 13 to 5
Clemson 6 to 1
Washington 10 to 1
Wisconsin 22 to 1
Michigan 28 to 1
Oklahoma 40 to 1
Penn State 50 to 1