Futures for Kentucky Derby Have Classic Empire on Top
May 5, 2017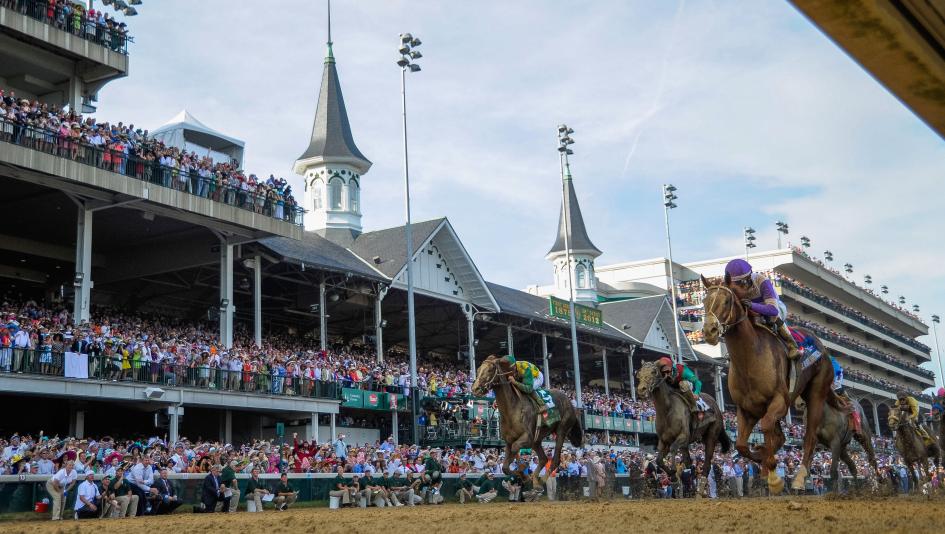 The draw for post position has passed, the contenders have concluded with their final workouts and now horse racing bettors are trying to determine their picks prior to the running of the 143rd Kentucky Derby on Saturday from Churchill Downs.
Currently Classic Empire is the betting favorite at 4 to 1 in a large field of 20 in the first race for the Triple Crown. Julian Leparoux will be riding Classic Empire and break from the No. 14 post.
Classic Empire won in impressive fashion in Arkansas Derby his final race before the Kentucky Derby. After being named the early favorite for the Kentucky Derby last fall after winning the Breeder's Cup Juvenile at Santa Anita, the colt has battled a sore back and abscess.
His odds went up as high as 10 to 1, but his victory at the Arkansas Derby brought his futures down to a current 4 to 1 and his current favorite status.
Always Dreaming is close behind with odds of 9 to 2. The colt will leave from the No. 5 post and in the irons will John Valezquez.
Always Dreaming was victorious in the Florida Derby in his last race at Gulfstream Park, prior to Saturday's Derby.
Two horses share the third shortest odds with Irish War Cry and McCraken both at 6 to 1. McCraken has the No. 15 post beside favorite Classic Empire and Brian Hernandez Jr. will be aboard. The colt was the winner of his first four races.
Irish War Cry will leave from the No. 17 post ridden by Rajiv Maragh. The colt has been victorious in four of five career starts. He did have a very poor start at the Fountain of Youth at Gulfstream Park. He finished that race over 21 lengths behind.
However, on both sides of that poor race, he had two excellent efforts during the run up to the run for the roses with a win at Holy Bull and the most impressive a win at the Wood Memorial.
Gunnervera sits at 12 to 1, Girvin and Hence at 16 to 1 and Irap, Thunder Snow and Gormley are all 18 to 1 to round out the top 10 in odds to win the 2017 Kentucky Derby.