Futures for Super Bowl LI: Dallas Odds Shrinking
November 9, 2016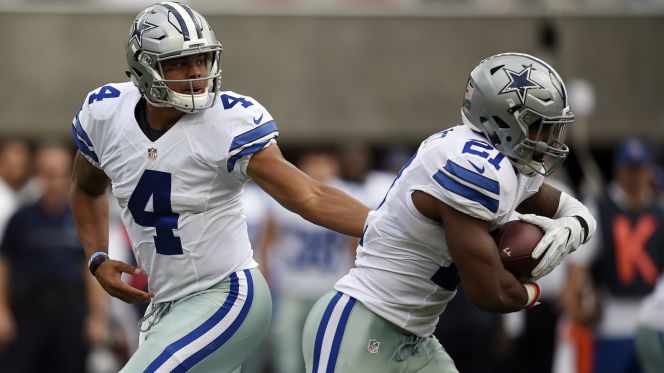 Following their seventh consecutive win, the Dallas Cowboys Super Bowl LI odds on the futures board are now 8 to 1. That is a far cry from where the Cowboys odds were following their opening week loss to the New York Giants in early September.
At that time, Dallas was 40 to 1 to win the Super Bowl in February of 2017. However since then Dallas has rattled off seven straight wins, while helping sports bettors line their pockets with winnings as the Cowboys have covered seven straight as well.
A rout of Cleveland last week by 25 points pushed the Dallas scoring differential up to +83, which is the NFC's top mark. Ball security for the Cowboys has been a huge reason they have won seven in a row.
The Cowboys are No. 2 in the NFL in turnovers with just six. The number is impressive considering two of their top offensive players are rookies and the two are producing the most for the offense.
Rookie Ezekiel Elliott is leading the NFL in rushing with of runs in excess of 20 yards. Rookie quarterback Dak Prescott has the league's fourth best rating for a quarterback.
Of course, the two rookies are getting the accolades and the press, but it is the offensive line for Dallas that is No. 1 in the NFL in sacks allowed with just 11.
The Cowboys are now No. 1 in the NFC and could very well end up there as preseason favorites such as Green Bay and Minnesota have been losing more often than winning of late.
Dallas holds a two-game lead in the NFC at this time over Seattle and would have to play very poorly to drop to second or third in the conference.
The next five games will be a big test for Dallas, which starts this week against Pittsburgh a team that is desperate for a win.
Even though Dallas is the class right now of the NFC, the Super Bowl LI favorites remain the New England Patriots, The AFC powerhouse is 2 to 1 to lift another Vince Lombardi trophy in February.
Here are the top five shortest odds for winning Super Bowl LI.
New England 2 to 1
Dallas 8 to 1
Seattle 8 to 1
Green Bay 16 to 1
Pittsburgh 16 to 1
Kansas City 16 to 1
Atlanta 16 to 1
Oakland 16 to 1