Gambling Online Down Under
April 28, 2016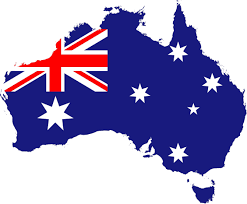 Our mates down under in Australia like to have a go at a game of chance just as much as anyone. It is reported that up to 70% of Australians have gambled in one form or another on a game of chance in the last year. Down there they call the online games "pokie". It is estimated that last year over $15 Billion USD was risked on such games of chance.
Young people risk more on poker machines (pokies) than any other age group. This group is 18-24. The older folks tend to play slots. That is the same type of demographic matchup as in North America. Your typical sports bettor is 18-55 years of age and male, which is a huge demographic.
In Australia the sports of choice are Australian rules football and of course Soccer. They also love Cricket and motor sports as well. Rugby and horse racing are ranked fifth and sixth as far as betting action.
Never fear, when visiting Australia there are plenty of local sports on which to bet and competition is fierce. The fans are just as rabid as anywhere else in the world, if not moreso!