Golden State Continues Chase for 73 Wins
March 6, 2016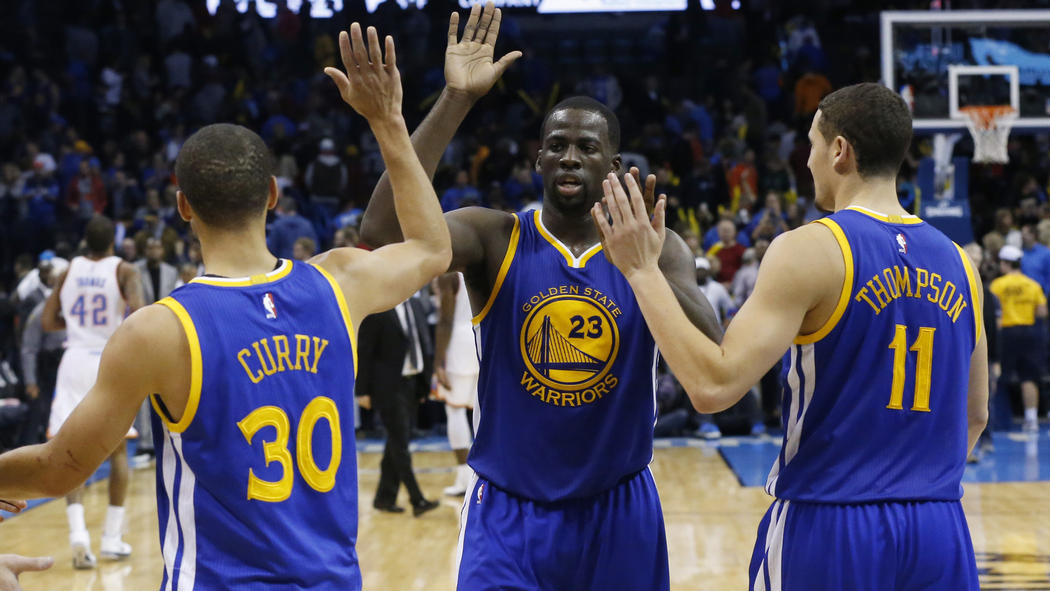 The Golden State Warriors sit at 55-5 after 60 games played in the NBA regular season. The Warriors have 22 games remaining and must end the season 18-4 to break the NBA single season victories record of 72 set by the Chicago Bulls in 1995-96.
Odds makers are saying Golden State has an 80% chance of breaking the record.
On one sportsbook, Golden State is sitting at -400 (bettor wins $10 on a $40 bet), to break the Bulls' record.
Current odds not to break the record are 3 to 1, while Golden State's odds to win its second straight NBA championship are -150.
Golden State is undefeated against the NBA's nine top teams and will go through a soft stretch that includes playing at the Los Angeles Lakers (Sunday), and then six games at home against five teams below -500.
This season, Golden State is a perfect 26-0 at home in Oracle Arena.
In April, things could become tougher for the Warriors as the team closes with games at home against the Celtics, Trailblazers, Timberwolves, and home and home series against the Spurs and the Grizzlies.
All eyes in the NBA are focused on Golden State, but remember San Antonio is undefeated this season at home as well.
When it comes down to the final few games of the season, Steve Kerr the Golden State head coach could choose to rest players rather than chase the team's 73rd victory.
Kerr did tell a national sports agency that resting players would take precedence.
Of course, other issues could come into play such as injuries. The Warriors will want to make sure their players are in the best health possibly entering the long postseason.
Kerr might find it hard to rest his players if they are closing in the wins title, as the players will want to set the record due to their competitiveness and desire to break a record set by a team led by the legendary Michael Jordan.