Golden State Favored to Win NBA Title in 2017
June 20, 2016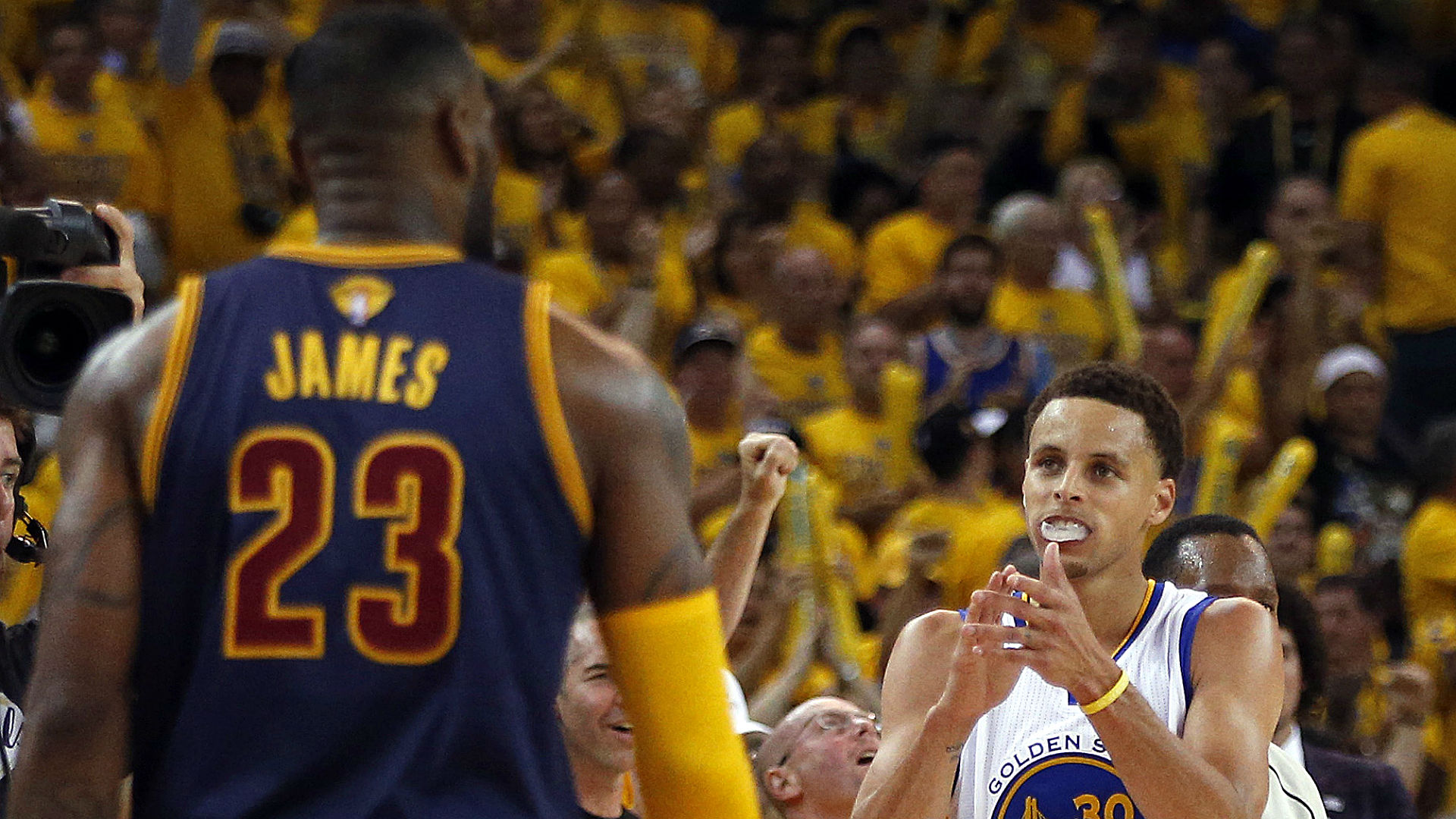 The Cleveland Cavaliers won the 2016 NBA Title on Sunday evening over the Golden State Warriors with Game 7 victory. However, despite winning the title, the Cavaliers are not the favorites to win the NBA title in 2017.
Once again, Golden State heads into the offseason as the current favorite to win next season's NBA title.
The Cavaliers became the first team in NBA history to comeback from a deficit of 3-1 in the series to win the NBA title and dethrone the Warriors as champions. However, sports books have Golden State favored at 7 to 4 to win the NBA Championship in 2017.
The Cavaliers are second at 5 to 2, followed in third by the San Antonio Spurs with 6 to 1 odds and the Oklahoma City Thunder with 8 to 1 odds. Rounding out the top five for most sportsbooks are the Los Angeles Clippers at 16 to 1.
Golden State will have the core of its five starters returning next season even though Harrison Barnes will be a restricted free agent. A key contributor off the bench, Marreese Speights will be an unrestricted free agent.
Nonetheless, the top three players – Stephen Curry, Draymond Green and Klay Thompson are all expected back next season. Curry becomes an unrestricted free agent following the 2017 season at a time the NBA is expected to increase its salary cap for teams.
During this offseason, a number of top players are expected to change teams as free agents. The most notable of them is Kevin Durant from Oklahoma City. Durant is an unrestricted free agent.
A number of sportsbooks are accepting lower limits on their futures bets for the 2017 season until the period of free agency has become clearer and the biggest names have signed new deals.
The Cavaliers are the clear favorite to win the Eastern Conference. LeBron James has an option to stay with Cleveland. The Cavaliers are the only team in the East with odds in the single digits to win the title next season.
Dwight Howard a center for Houston, Andre Drummond a center for Detroit and DeMar DeRozan a guard for Toronto are amongst the other big-name free agents that could make an impact on the championship odds for next season.
The team that is the biggest long shot to win the NBA title next season is the Brooklyn Nets at 500 to 1.
Top 10 Odds to Win 2017 NBA Championship
Golden State Warriors 7-4
Cleveland Cavaliers 5-2
San Antonio Spurs 6-1
Oklahoma City Thunder 7-1
Los Angeles Clippers 16-1
Boston Celtics 20-1
Miami Heat 25-1
Toronto Raptors 25-1
Chicago Bulls 40-1
Atlanta Hawks 40-1