Golden State Heavily Favored, But Cleveland Has Value
May 20, 2017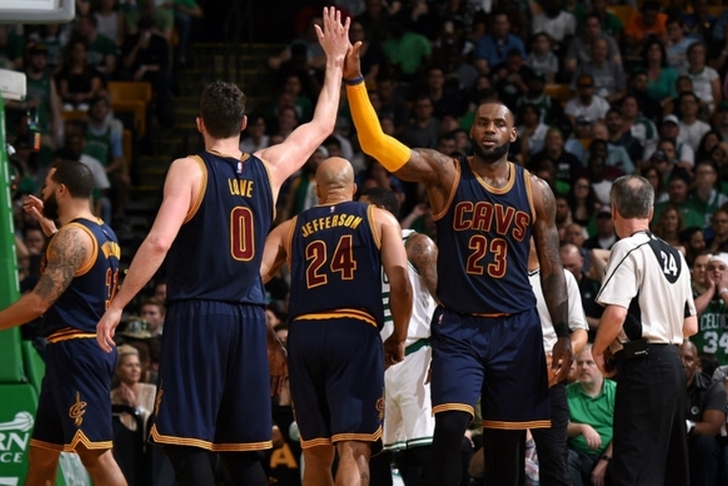 Most if not all NBA bettors know by now that the Golden State Warriors are heavily favored to win the 2017 NBA Finals. If bettors do not already know that then they might want to change the sport they are betting on.
The Warriors heading into their Game 3 matchup against the San Antonio Spurs are 1 to 4 to win the NBA title. Cleveland is second at 5 to 2, while San Antonio and Boston are each 50 to 1.
Over the past week, the Warriors odds went from 2 to 5 to the current 1 to 4 while Cleveland went from 2 to 1 to its current 5 to 2.
However, the Cavaliers crushed the Celtics 130-86 in Game 3 of their Eastern Conference Finals on Friday night and that will likely shorten the Cavs number a bit.
The Warriors over the past three seasons have been considered the best team in the NBA with the Cavaliers a close second, even though the Cavs are the defending NBA champions.
San Antonio was considered a formidable opponent for the Warriors until Kawhi Leonard the leading scorer and best overall player for the Spurs reinjured his ankle in Game 1.
The Warriors are up 2-0 in that series and are the favorite to win Game 3 in San Antonio on Saturday.
Boston appears to be done. Game 4 on Sunday in Boston will likely be the last game of the series as it appears the Celtics have given up and with their leading scorer Isaiah Thomas suffering a hip strain in Game 3 the lights will be turned out in Boston at the end of Game 4.
Therefore, the only real value on the futures board is with Cleveland. LeBron James and teammates are showing they still have what it takes to compete and even defeat Golden State.
Therefore, when the Cavs eliminate the Celtics and it certainly looks almost certain it will be sooner than later, then their numbers will shorten so their current 5 to 2 odds are of solid value at this time.
Things appear to be getting closer to a third straight NBA Finals between the Warriors and Cavaliers, just what basketball pundits thought would happen last fall when the season started.