Golden State Shortens NBA Title Odds, Cavs and Spurs Tied for Second
March 2, 2016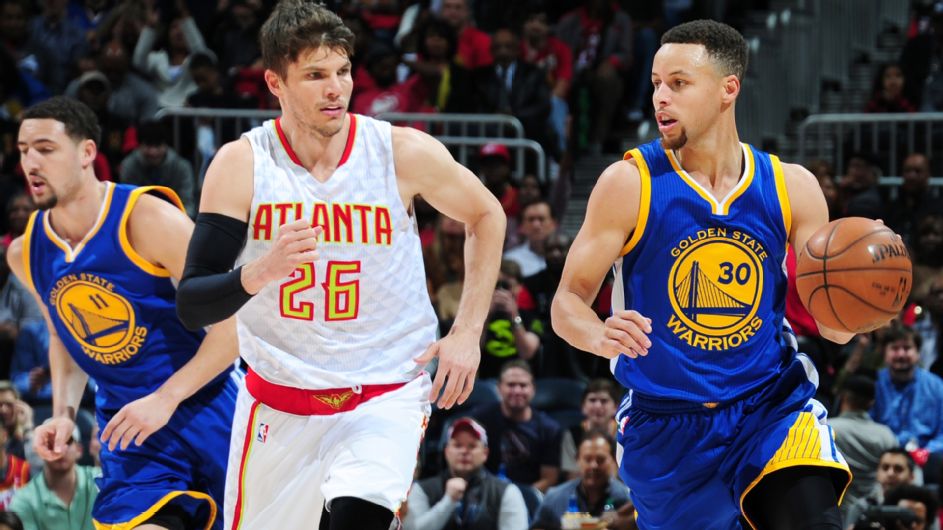 Since its historic start of 24-0 this season and following his sacking during the regular season of San Antonio, the Golden State Warriors remain the heavy favorites to be the NBA champions in 2016.
Over a month ago, Golden State was sitting at even money 1 to 1 to win the NBA title this season. However, as the team inches closer to the all time wins record for the regular season, the title odds for Golden State have improved more and more.
On Tuesday night, Golden State defeated Atlanta in OT to improve their record to 54-5. The Warriors have won 6 straight and 9 of 10.
As the odds become better for Golden State to win the NBA title, they have equally become worse or higher for other teams.
The Cleveland Cavaliers, who lost in the NBA finals last season to the Warriors, went from 11 to 4 odds up to 4 to 1 odds.
Not every team is head south below the Warriors. Oklahoma City has seen it odds go from 14 to 1 down to 9 to 1. The Thunder has play two strong competitive games versus Golden State. The Spurs could be the only tough challenge the Warriors have of winning their conference.
Both the Boston Celtics and the Los Angeles Clippers have also improved significantly in their championship odds, while Chicago is head in the opposite direction.
Houston has gone from a conference finalist less than a full season ago to have odds of 150 to 1 to win the title with over a month and a half left in the regular season.
Cleveland is the heavy favorite to win the Eastern Conference with the only real competitive teams in the East this season that could give them their money's worth would be the Toronto Raptors and Boston Celtics.
Top 10 2016 NBA Championship Odds
2/2/16 Current Odds (3/1/16)
Golden State Warriors 5 to 7
Cleveland Cavaliers 4 to 1
San Antonio Spurs 4 to 1
Oklahoma City Thunder 9 to 1
Los Angeles Clippers 25 to 1
Toronto Raptors 33 to 1
Boston Celtics 40 to 1
Chicago Bulls 66 to 1
Atlanta Hawks 75 to 1
Miami Heat 75 to 1