Golden State Winning, But Not Covering the Number
March 8, 2017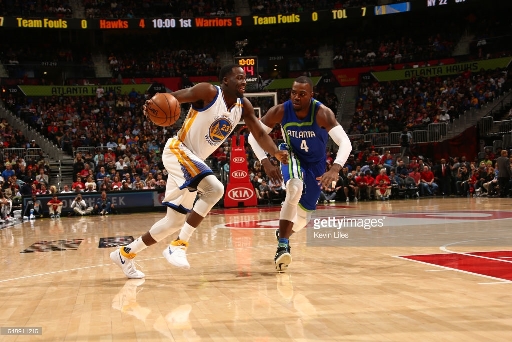 The Golden State Warriors have the NBA's best overall record at 52-11 straight up but are just 29-32-2 against the spread.
Of late, the Warriors are even worse when it comes to covering the spread. On Monday night, the Warriors defeated the Atlanta Hawks 119-111 to cover the number as 6-point road favorites. However, that was the first cover by the Warriors in their past 7 games played.
It is no coincidence that the poor play against the spread of the Warriors has become more evident after Kevin Durant their superstar forward we felled by a knee injury a week ago.
The high scoring Durant is expected to be out of the Warriors lineup for the rest of the regular season due to a sprained MCL and might miss time during the postseason as well.
However, the inability of the Warriors to cash tickets cannot be looked at as a recent problem.
Despite having the top overall record in the MBA with 52 straight up wins in 63 games played, the Warriors have covered just 29 of their 63 games for a .460 ATS percentage, which will not fill the pockets of bettors any time soon.
Golden State's record against the number is the eighth-worst in the NBA. In its Thursday loss on the road in Chicago, Golden State managed to score just 87 points, which was its season low.
On Sunday, Golden State started poorly against the New York Knicks in the Big Apple prior to beating them, but like with the straight up loss to the Bulls, did not cover the number.
Even with a straight up win and cover against Atlanta to end their road trip, the Warriors need to put together a strong run of wins against the spread, otherwise bettors need to tread carefully with the two-time defending Western Conference champions.
On Wednesday, the Warriors will be back at home to face the Boston Celtics as 8.5-point chalk. Golden State is 1-3-1 ATS in its past 5 games against the Celtics.
Durant's absence will not only be felt when it comes to winning games straight up, but the Warriors will have a more difficult time to cover the spread as well.