Great Deal on the Line when Liverpool Plays Sevilla in Europa League Final
May 18, 2016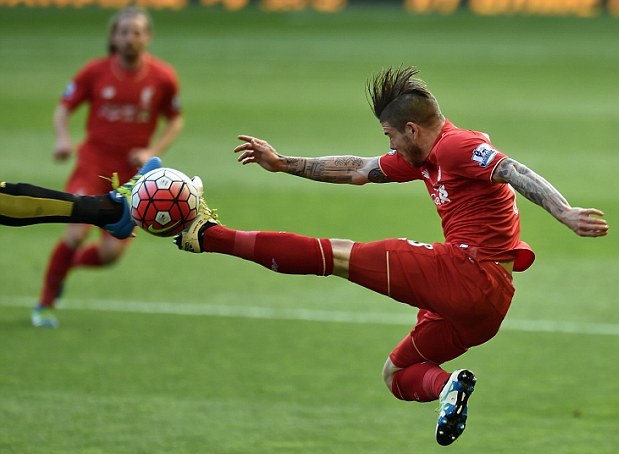 For two straight weeks, the top two European Football Leagues will hold championship matches. On Wednesday May 18, the first will be held in Basel, Switzerland when Liverpool plays Sevilla for the Europa League title.
Not only is the Europa League title on the line on Saturday, but the winner receives a guaranteed spot in the Champions League group stage next season.
That is even a bigger reward than winning the league title since both clubs did not qualify for the Champions League this season in their respective leagues.
The current odds have Liverpool at 11 to 8 to win, Sevilla at 22 to 9 to win and draw during regulation time at 5 to 2.
If Liverpool can win the title on Saturday and rejoin the Champions League, Jurgen Klopp the club's manager can convince top players to transfer and play at the club during the offseason.
Sevilla finished seventh in La Liga in Spain. If they lose Saturday's title match they will still qualify for next season's Europa League, but need a victory as well to assure themselves a spot in the Champions League.
Sevilla has a second shot at a trophy as they will meet Barcelona on Sunday in the Copa del Rey final. A win over Barcelona would put Sevilla in the Europa League group stage and not the qualifying rounds in July.
Overall, the stakes are much higher for England's Liverpool, but Sevilla has a chance to write some great history in UEFA competition.
No club has won three consecutive Europa League or UEFA Cup titles and a fifth title for Sevilla, all over the last 10 years, would extend that record to three straight.
Liverpool has three titles in the Europa League's 45-year existence. A fourth title on Wednesday would be its first since 2001 and tie Sevilla for the most.
One streak will come to an end. Liverpool and Sevilla are undefeated in each of their combined seven Europa League and UEFA Cup finals.
Sevilla is winless outside Spain the entire season dating back to August. The club lost its three matches in the group stages away from Europe.
Both clubs recently traveled to Basel, Liverpool suffered a 1-0 loss in a group stage match in the Champions League October of 2014, while Sevilla played to a 0-0 draw in March during a Europa League round of 16 match.