Great Value on College Basketball Futures Boards
February 26, 2017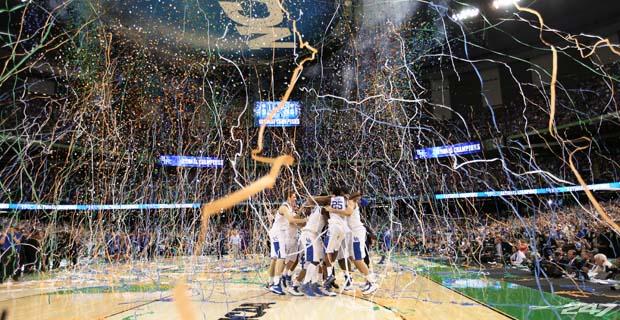 March Madness is just around the corner. This season college basketball has carried with it a great deal of unpredictability. Unlike many of the previous years, a small handful of teams do not look to be separately themselves from the field.
Instead, it seems every team is losing a few games as currently 21 of the Top 25 ranked teams have between 4 and 6 losses on the season.
With parity now appearing to take hold, the road to March Madness is becoming that much tougher for sportsbooks to determine who the favorite should be to cut the nets down as national champions.
Currently, Kansas, Duke and Gonzaga are at 7 to 1 to win the national championship. Those three teams have the shortest odds and are trailed by UCLA and North Carolina at 9 to 1. Each one of the five teams has plenty of talent, but they each have their own flaws.
Kansas struggles with defending the 3-point line, while Duke is not playing well in tight games and Gonzaga is still without a loss, but plays in what is considered a much weaker conference then the others.
UCLA's defense can be described as being almost non-existent while North Carolina has trouble winning games away from home.
Although much of that is negative, it has created a great atmosphere of the unknown this season in college football. What bettors and sportsbooks alike are finding out is that on any given night, any given team can win. That has not happened in many years.
Four of the five teams with the shortest odds to win the national championship have lost to an unranked opponent.
That gives bettors the fits at times, but means there remains big value on the futures board.
Syracuse is one example. The Orange currently is 40 to 1 to win the title, but have defeated Virginia, Duke and FSU this season. The team is unranked but has better odds than ranked teams such as Notre Dame, Creighton, SMU, Butler, Cincinnati and St. Mary's.
Teams with legitimate chances to win the national championship can still be found with odds of 100 to 1.
It makes for a great time for futures bettors and will make betting on March Madness intriguing when the even rolls around in another two weeks.