Highest Point Total of NFL Season in New Orleans vs Atlanta Week 17 Game
December 30, 2016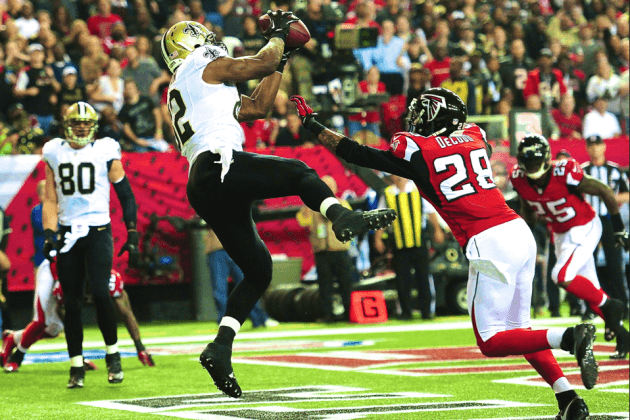 The NFL has reached its final week of the regular season. A number of games do not have any real playoff implications as many of the seeds are already clinched, which can make it more difficult to bet on point spreads due to not knowing how long starters will play.
A good option for betting this week is the over/under total. The Atlanta Falcons and New Orleans Saints are known for their potent offenses and can put up large numbers on the scoreboard, while at the same time their defenses give up close to the same amount.
The two meet on Sunday in Week 17 and it should not surprise any NFL bettor that the current point total for the game is 56.5, at time of publication, with the UNDER sitting on -115. The total is the highest for the entire 2016 regular season.
New Orleans is leading the NFL in total offense per game with an average of 422.8 yards and in passing yards averaging 315.4. The Saints are also No. 2 in the NFL in scoring with an average of 29.1 points per game.
The Saints are giving up 369.5 yards per game, which is No. 25 in the league, 270.4 yards passing per game, which is No. 30 and 27.6 points per game, which is No. 30.
At the same time, Atlanta is No. 2 in total offense with an average of 412.4 yards per game, No. 3 in passing yards with an average of 293.5 per game and No. 1 in scoring offense at 33.5 points per game.
Defensively, the Falcons is No. 23 in total yards allowed at 365 per game, No. 26 in passing yards allowed at 261.6 per game and No. 25 in points allowed at an average of 24.8 point a game.
This game could see a huge number of points scored for an NFL game. Prior to this week, the Week 3 game between Atlanta and New Orleans was the highest total at 54.5. In that game, the teams combined to score 77 points, easily cashing OVER tickets.
New Orleans has played in four of the top five point total games of this season. The OVER is 2-2 in those four games.