Historical Betting Trends for NBA First Round
April 15, 2017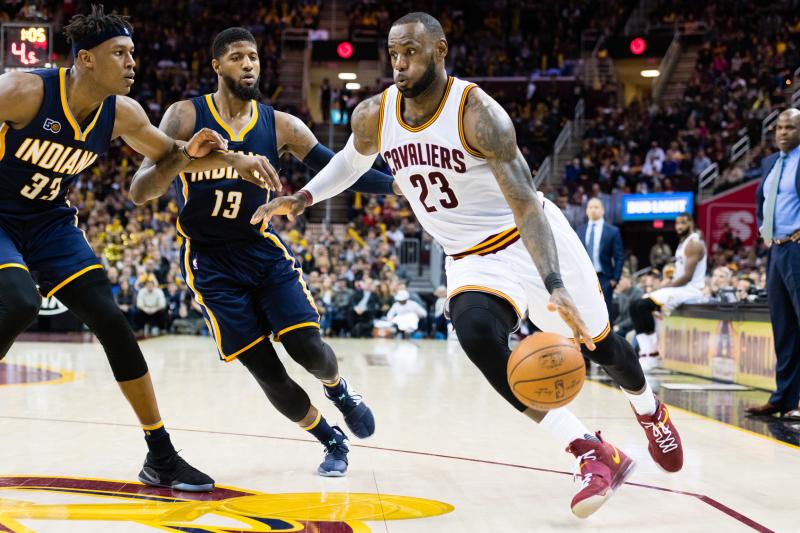 The first round of the 2017 NBA Playoffs starts Saturday with the Golden State Warriors and Cleveland Cavaliers the odds on favorites to represent their respective conferences in the NBA Finals for the third consecutive season.
However, the first round of the NBA postseason has a number of intriguing matchups as well as historical trends from previous first round series dating back 12 seasons.
No. 1 vs No. 8
The No. 1 seeds have gone 91-24 straight up during the first round the past 11 seasons. Just five of the No. 8 seeds have upset the No. 1 seed in the seven-game series, but three of those five upsets happened since 2007.
Over the past 11 seasons, the No. 1 seed has been favored in 113 of the 122 games versus the No. 8 seed. In home games during that period No. 1 seeds were 35-29 against the spread while 22-27 ATS on the road.
No. 2 vs No. 7
No. 2s have a record of 92-32 SU vs No. 7 teams during the first round. Not since 2010 has a No. 7 won a series versus a No. 2. Teams in the No. 2 spot are 72-45 ATS, which is a ridiculously high 61%.
No. 3 vs No. 6
The No. 3 teams in the playoffs are 82-59 SU dating back to 2005. As a dog, No. 3 teams are just 14-25 SU.
The No. 3 teams are below .500 ATS in each of the past five seasons. No. 6 teams are 15-8 ATS when they see 60% or more of the action and have a strong 25-15 ATS record against No. 3 teams from their same division.
No. 4 vs No. 5
In this first round matchup the seeding is almost irrelevant. No. 4 teams are 66-73 SU during the past 11 season. Being favored appears to help as No. 4 teams who were favored in their games were 51-31 SU, while No. 5 teams that were favored finished 42-15 SU.
Dating back 7 seasons, No. 4 teams are 25-40 ATS vs. No. 5 teams and an even worse 15-27 ATS as the favorite during that same period.
This is just a quick review of betting trends for the first round of the NBA playoffs, but other factors must be taken into consideration such as injuries, head to head games and more.