Horse Racing in America
February 27, 2018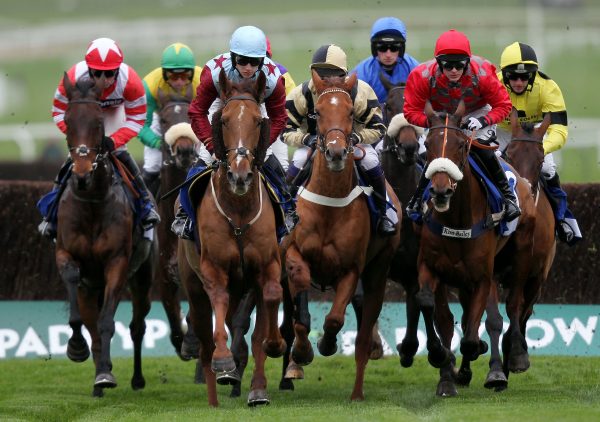 When mentioning to someone that you have "money on the race" they may assume that you mean a Nascar or F1 race being held internationally. But they may very well be talking about horse racing. Horse racing is still a very popular sport amongst racing enthusiasts and bettors alike. Horse racing popularity dates back further than any sport on the continent. What we call soccer today was only brought about in the mid nineteenth century.
There are hundreds of races held at 20 major tracks. Everyone knows about the big three races that start in May (Kentucky Derby, Preakness Stakes, Belmont Stakes), but there are some great races that happen leading up to those events.
A handicapper you see at our site often named John Rothschild specializes in horses as well. He has written this tip sheet for consumption by our readers.
Each week, horse owner/syndicator, and best-selling author, John Rothschild will provide unique profitable angles, leading up to The Kentucky Derby!
Contact:                                [email protected]
Additional Info:                     safestwagering
Charity (this month):             Thorncroft (A portion of our revenue is donated.)
Use these angles to finally make a profit at the racetrack.
Angle #1:
Look for a horse ridden by a top jockey who:
a) Opts off a mount for one of his regular trainers -or-
b) Rides for a relatively unknown trainer shipping from another track
The Logic:
The best jockeys and agents (like certain owners) do their homework, often knowing things others do not. These top riders will only continue to receive the best mounts if they win consistently.
Angle #2:
Look for a horse that was passed and then came back. Thoroughbred horses, unlike some other athletes, often don't start up again once they've hit the off-switch.
Notes:
1) This isn't the case for harness stock, who often will initially be taken up, hoping to draft behind others (to reserve energy).
2) This angle is less effective for horses moving up two (2) or more conditions.
Logic:
These horses often have more heart (drive), which is just as important as speed or endurance.
Angle #3:
Second time lasix. Most analysts pay too much attention to those receiving this drug/medication the first time.
Logic:
Lasix (furosemide) is a diuretic that can inhibit blood or fluid buildup in the lungs. It can also help mask other medications, but you're not supposed to know that.
Sometimes it takes a few starts to:
a) Help increase lung capacity
b) Get a horse more comfortable with it's respiratory pathways.