How NFL Rookie Quarterbacks Have Fared During the Playoffs
January 7, 2017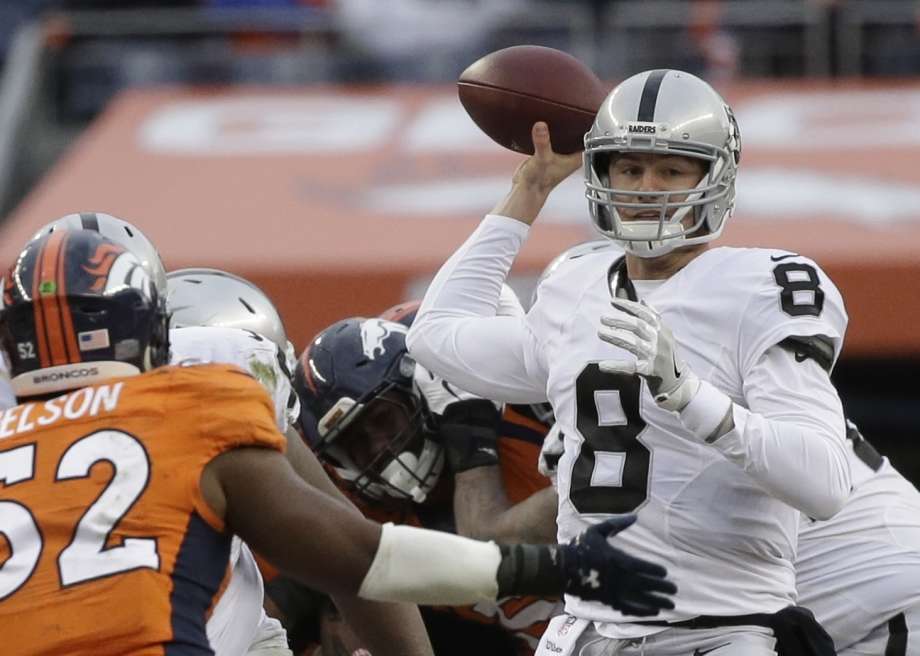 Prior to last week's game, Oakland third-string quarterback Connor Cook was known for winning titles in the Big Ten for Michigan State. A week later and a few injuries to key players and Cook is the starting quarterback in his first ever playoff game and the first for the Raiders since 2002.
Sportsbooks are not confident Cook will handle the pressure. The line opened with the Houston Texans -1.5 but by late Friday night was up to Houston -4. If Derek Carr the Oakland No. 1 signal caller was starting, the Raiders would be 2.5-point chalk.
Just that is a swing of 6.5 points to the spread. However, let's look at how rookie quarterbacks far in playoff games in the NFL. The results are not promising for Oakland.
Rookie quarterbacks during playoff games dating back to 1970 when the AFL and NFL merged are 8-14 straight up during the playoffs.
Those rookie signal callers threw for 21 touchdowns and 32 interceptions while their teams had scoring averages in the 22 games of just 16.7 points.
The five most recent rookie quarterback to start in the postseason were 2-5 SU as well ATS dating back 6 seasons. The two wins in seven games however were against teams that also were starting a rookie quarterback.
The odds certainly do not favor Oakland in its meeting with Houston. Those same odds will not favor Dak Prescott when the Cowboys open their postseason next week.
However, the big difference between Prescott and Cook is that Prescott has started all 16 of the Dallas games this season and even though he is a rookie, he has vastly more experience than does Cook heading into the Oakland game against the Texans.
Of course, Oakland from the start will try to protect Cook through establishing a running game and having him only pass when necessary.
Cook will likely not look downfield early in the game, which means Houston could move its front seven up even further to stop the run and force Cook to beat them with the pass.