How Will Good Fortune Run for These Two Teams in 2017
August 14, 2017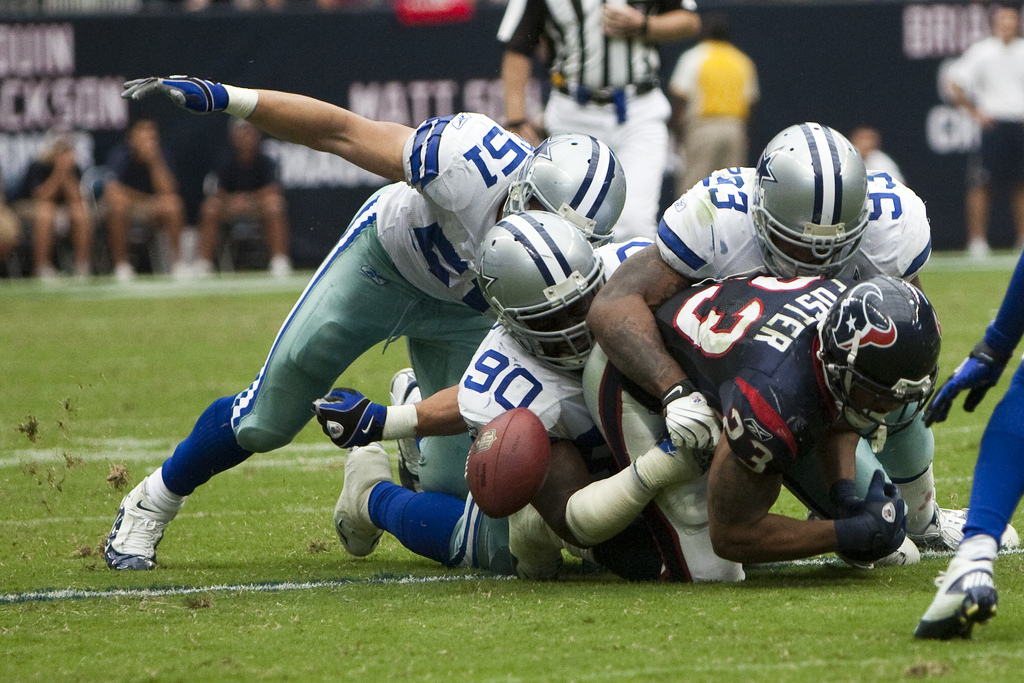 Most sports bettors spend more time handicapping and dissecting NFL games for 17 weeks than for any other sport.
Luck can play a big part in how an NFL team finishes its regular season due to the season being so short, while with the NBA or MLB the seasons are 82-games and 162-games respectively and the more talented teams eventually work their way to the top and luck, good or bad evens itself out.
A questionable call by an official one week and a bad bounce the next can make the difference between being undefeated or winless after two games of the season.
Each NFL season there are teams that win 10 or 11 games, who likely would have won 8 or 9 had it not been for a large amount of good fortune.
Here are two teams that had good fortune on their side last season.
The Houston Texans finished last season 9-7 straight up and 6-9-1 against the spread. The Texans wins total for this season has been set at 8.5 with the OVER on -140.
All nine of Houston's wins last season were by single digits. On point differential last season, the Texans were expected to win 6.5 games. The team was called for the fewest penalty yards of any team in 2016.
The AFC South is not a top division, but in 2017 it might be the NFL's most competitive. Odds makers are calling for nearly a three-way tie for the division favorite with Houston currently at +200 with Indianapolis and Tennessee slightly higher at +220.
The Miami Dolphins in 2016 were 10-6 SU and 9-7 ATS. This season the Dolphins win total has been set at 7.5 with the UNDER at -125.
Last season was like two separate small seasons for the Dolphins with the two being polar opposites from one another.
After their first five weeks of the season the Dolphins were 1-4 SU as well as ATS. The next 11 weeks they were 9-2 SU and 8-2 ATS. Only two of Miami's 10 wins were by 10 points or higher, while four of the six loses they suffered were big blowouts.
Last season, Miami's 10 wins came against teams with a combined record of 42-85-1, with the Pittsburgh Steelers the only team that lost to Miami that had a winning record and in that game Ben Roethlisberger the star quarterback for the Steelers was sidelined with an injury.
This season the Dolphins have four rather easy division games against the Bills and Jets, but must play each of the four teams in the AFC West, which is a division most football pundits considered the league's toughest.