Is there Value in Calvin Ridley Winning the Heisman Trophy?
September 1, 2016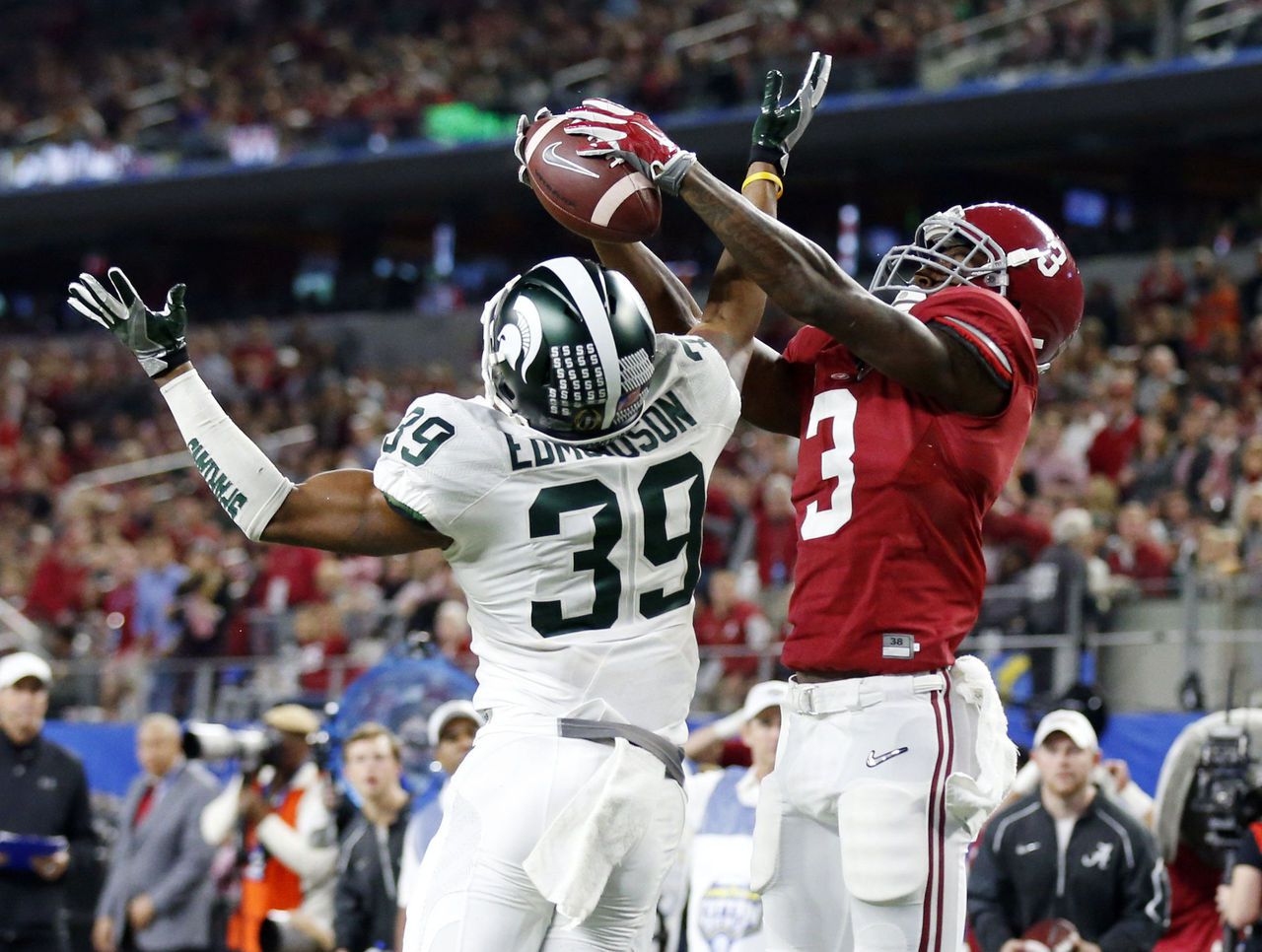 It is common knowledge amongst college football pundits, fans and bettors that wide receivers do not win the Heisman Trophy. Just three receivers over the history of the award have won it and the last one to do so was Michigan's Desmond Howard in 1991. Yes, 25 seasons ago, a wide receiver last won the Heisman.
With that having been said, Calvin Ridley could be the next wide receiver to win the coveted award as the Alabama receiver had an impressive season last year as a freshman and is expected to have a breakout year in Alabama's offense.
Since 1999, only four receivers have finished within the top five in voting for the Heisman and just Larry Fitzgerald was as high as runner up.
In 2014, former Alabama wide receiver Amari Cooper was third in the voting for the Heisman. His numbers leaped from his sophomore to his junior season, which helped him move up the ladder and finish third.
In 2013, as a sophomore he caught just 45 passes for 736 yards and 4 touchdowns. However, 2014 was far different. Cooper caught 124 passes for 1727 yards and 16 touchdowns.
The difference between the two seasons is phenomenal and the reason Cooper finished so high in the Heisman balloting in 2014. Cooper played three fewer games in 2013 than 2014, but if you take that into consideration, he still tripled both his receptions and touchdowns and more than doubled his number of yards receiving.
The question now is if Ridley can put up the same numbers or better during his second season with Alabama. The offense for Alabama will once again be strong and is not known to pass first run second, but if the rushing game becomes powerful, it will open up things downfield and over the middle for Ridley.
The chances are not that strong Ridley will win the award. He currently is +4000 on most sportsbooks futures boards to win but there is value in taking him if a long shot is amongst the picks a bettor makes for the Heisman Trophy award.