Is There Value in Josh Rosen as Heisman Trophy Longshot
July 30, 2016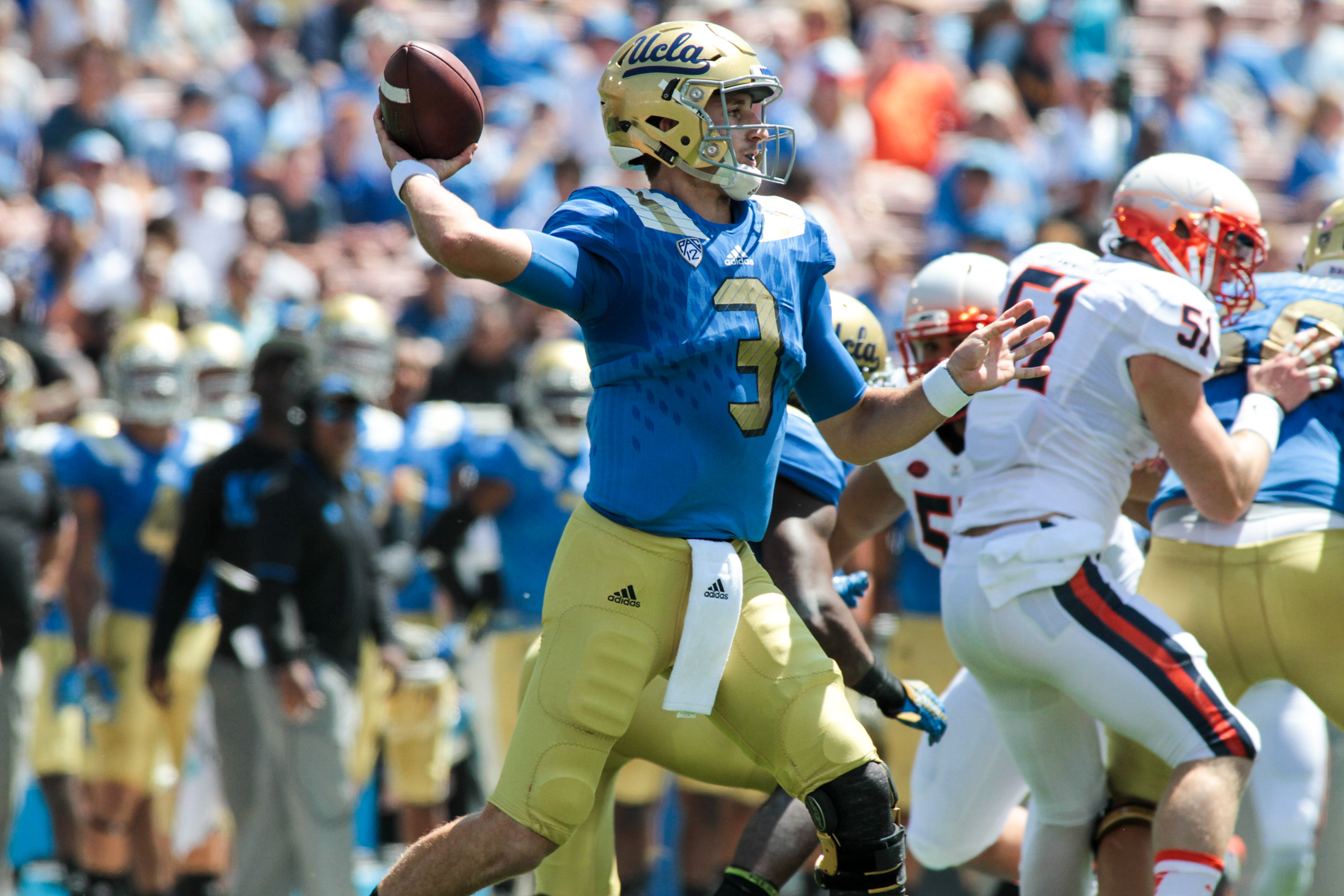 The college football regular season will kick off in less than a month, which means odds makers are busy adjusting their numbers for one of the most popular props bets available to sports bettors – the Heisman Trophy winner.
This season as with most seasons, the quarterback is in focus, but there are also talented running backs and wide receivers that could step up and win the award.
One player who now appears to be a long shot to win the award is sophomore quarterback Josh Rosen from the UCLA Bruins. Rosen's freshman season with the Bruins was exceptional, but the big question is does he have what is needed to win the Heisman this season.
Being a quarterback certainly helps. Seven of the last nine winners of the coveted award have been QBs.
Rosen as a freshman completed 60% of his passes in 2015. His passing yardage was 3,670, which should increase with the experience he gained last season playing in a tough Pac-12 conference.
Rosen is not the dual threat other quarterbacks in college football are. He rushed for just 15 yards all of last season as he likes to sit in the pocket and find his receivers.
However, that works against him when looking at stats. Just two of the last seven quarterbacks to win the Heisman rushed for 250 yards or less.
The top three players with the shortest odds to win the Heisman are Deshaun Watson the talented dual-threat quarterback for the Clemson Tigers, Leonard Fournette a running back for the LSU Tigers and multitalented Christian McCaffrey from the Stanford Cardinal. Watson the Clemson signal caller leads the group with +350 odds, while both Fournette and McCaffrey are next at +400. Rosen is down the line at +1600.
Not to be overlooked are , Chad Kelly from Ole Miss, Baker Mayfield from Oklahoma, Dalvin Cook from Florida State and J.T. Barrett from Ohio State.
2016 Heisman Trophy Futures
Deshaun Watson +350
Leonard Fournette +400
Christian McCaffery +400
JT Barrett +1000
Chad Kelly +1200
Dalvin Cook +1200
Baker Mayfield +1200
Nick Chubb +1400
Josh Rosen  +1600
Royce Freeman +2000