ITF Confirms Tennis Officials Involved in Match Fixing
February 10, 2016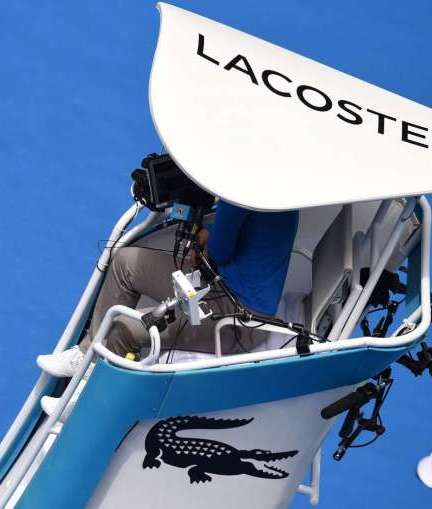 Across sports, there is the big worry that players are gambling on sports or helping to throw their games in order to receive a payoff.
In a slight twist, two tennis umpires were banned, while four others currently are under investigations for corruption, said law enforcement officials late Tuesday.
The International Tennis Federation confirmed the sanctions after an article was published by The Guardian online.
Kazakhstan umpire Kirill Parfenov was given a ban for life in February of 2015 for contacting another official on Facebook in an attempt to manipulate scoring of matches, said the ITF in its statement.
Croatia official Denis Pitner was given a suspension of one year this past August after he passed details on about what the physical fitness of one of the players was to a coach while a tournament was taking place.
He also logged on, on a regular basis to a gambling account from which bets on tennis matches had been placed, said the ITF.
Four other officials, who were not identified, were suspended during the ongoing investigations into conduct they are alleged to have been involved with.
To ensure there is no prejudice of any in future hearings, the nature or any details of the investigations can be disclosed publicly, said the ITF.
However, if any tennis official is found to be guilty, it will be announced to the public.
The code at the ITF was changed this past December to allow the reporting publicly of sanctions for officials, but the ITF could not explain why they only had made announcements following questions by the media and not voluntarily.
The ITF declined as well to explain why no details were provided on the matches, which had been involved in this case.
The Guardian's report said that the offenses had been on the Futures Tour, which is the lowest level of professional tennis.
It said that umpires had allegedly taken bribes from different betting syndicates to manipulate scores in live matches, allowing certain gamblers to make bets with the outcome already known for the upcoming point.
This report follows one about players match fixing that overshadowed the beginning of last month's first Grand Slam of the Year, the Australian Open.