Judges Rules Fantasy Horse Racing Is Wagering
May 19, 2017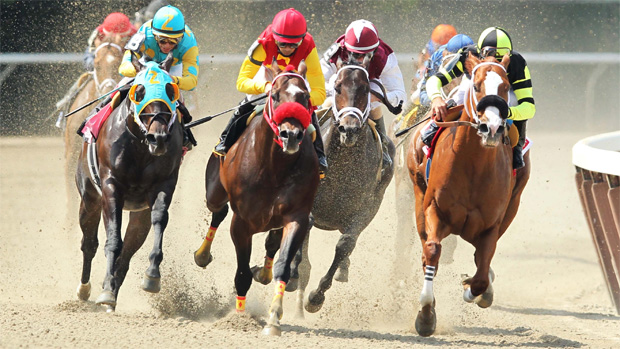 In California, a federal judge ruled that the services offered by Derby Wars the fantasy horse racing website are equal to wagers and not contests.
This week, the federal judge granted a request by the Stronach Group for partial summary judgement against purveyors of the game that is horse racing based. The judge also decided against the motion made by Derby Wars to dismiss.
The ruling by the court means that Derby Wars has operated as a gambling enterprise and not a fantasy sports website.
That makes the game fall under the Interstate Horseracing Act of 1978, a federal law, that requires companies to receive permission from racing commissions and tracks prior to accepting any wagers on the outcomes of races.
The ruling by the judge allows Stronach Group, the global operators of horse tracks based in Canadian to move ahead with its suit against Horse Racing Labs based in Kentucky and the parent company to Derby Wars.
Stronach has sued for injunctive relief, which means the court could order that the Derby Wars site be shuttered and award monetary damages.
Players on Derby Wars are challenged to pick horses from different races and pit them against each other in a tournament-type competition. Payoffs are then awarded based upon the number of points accumulated, with the size of the prize pools being determined by the fees collected with Derby Wars keeping part of all buy-ins.
Daily Fantasy Sports and Fantasy sports companies have argued that the business models under which they operate are exempted from the 2006 Unlawful Internet Gambling Enforcement Act that included a waiver for fantasy sports.
Their biggest argument is fantasy sports are skill-based games and should not be considered gambling.
However, in the case in California the argument was not related to illegal gambling as much as it was the definition of the Derby Wars' buy-ins. The court needed to determine in the hearing this week if the buy-ins represent wagers or just contest entry fees.
Stronach Group attorney argued successfully that due to the buy-in fee entering a wagering pool that a cash prize was then awarded from, the contests resembled more pari-mutuel exchange betting.
Since this decision is specific to only this case, it is not a devastating blow to DFS operators that face other challenges in court.