Kansas City Chiefs Are Solid UNDER Bet on 8.5 Wins Total
August 1, 2018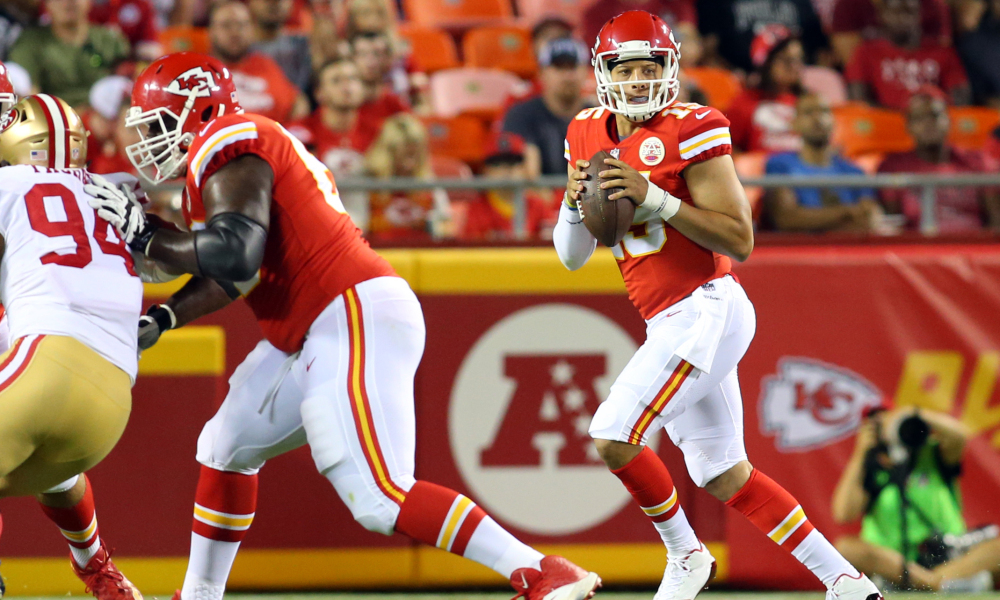 NFL bettors love futures bets. From the division titles to conferences championships and the Super Bowl winner, futures bets are very popular.
Sportsbooks recently released the wins totals for all 32 NFL teams as the regular season approaches. One win total that jumped off the page for UNDER consideration is the 8.5 wins odds makers gave the AFC West Kansas City Chiefs. The UNDER is currently sitting at (-125) and has solid value. Here's why.
The Chiefs officially begin the Patrick Mahomes II era and all signs point to a slow start. It is not often that a reigning division champion trades away its starting quarterback in order to hand the reins over to a unproven, young signal caller like Mahomes, but that is just what the Chiefs did.
While Mahomes will be entering his second season  in the NFL, he is more like a rookie due to a lack of playing time last season and first year quarterbacks in the NFL do not often fare that well.
The Kansas City offense has been based on establishing the run and using short possession style passes to move the chains, with downfield opportunities thrown in strategically when the offense was presented with them. However, Mahomes and his cannon-like arm are going to look downfield first and in the NFL that does not often mean instant success.
The Chiefs schedule will be tough to say the least. They open with a pair of road games versus the Los Angeles Chargers and Pittsburgh Steelers, with both expected to battle for a playoff berth this season. The Chiefs will then face both participants in last season's AFC Championship game – Patriots and Jaguars – before Week 7 arrives.
After six games of the regular season, the Chiefs could easily be 2-4 or even worse. If that were to be the case, the Chiefs would have to go 7-3 the remainder of the season to cash the OVER on their 8.5 wins total and that would not be an easy task by any means, especially for a team led by a young, unproven QB.
The Chiefs inter-conference schedule includes the NFC West with teams such as the Rams and Seahawks prepared to give them headaches, not to mention facing Jon Gruden's Raiders twice after Week 6.
The Chiefs will find it hard to add to their win totals during the latter part of the season and finishing above .500 at 9-7 looks to be a tough nut to crack for the defending AFC West champions.