Largest Point Total in College Football History on the Board
November 10, 2016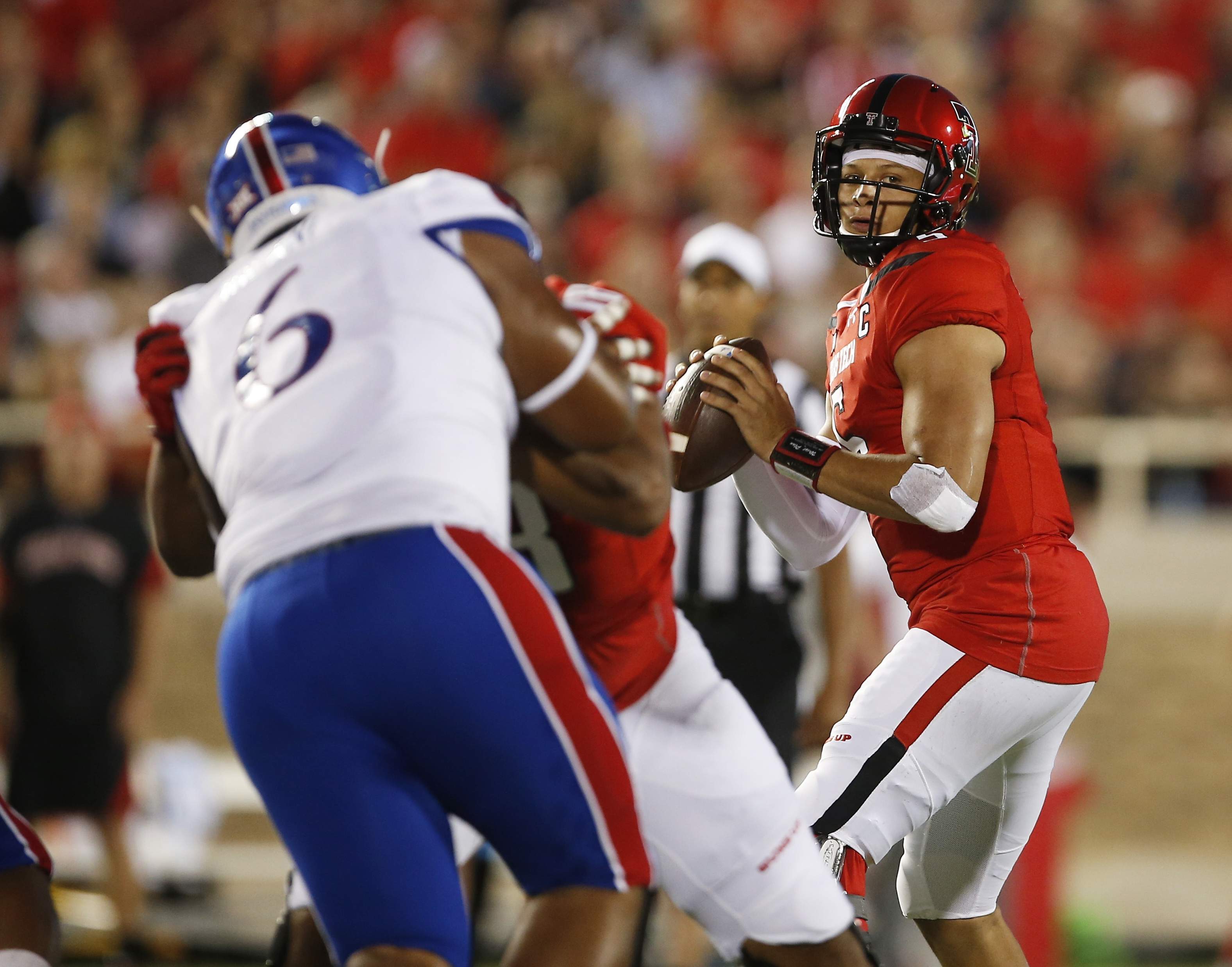 Two of the nation's top passing offenses will be on the field Saturday when the Texas Tech Red Raiders visit the Oklahoma State Cowboys at Boone Pickens Stadium.
Both offenses are scoring an average of more than 40 points a game. A number of sportsbooks opened the total for this Big 12 showdown at 91.5.
That is just over 13 touchdowns and extra points. The total has been bet down to a current 89.5, which is tied for the highest point total for college football ever posted by a sportsbook.
A dozen games have closed with total of 84 points or higher and five of them have been played this season. Out of the five games this season, three cashed OVER, while one of them came within one-point of its 87-point total.
Of the 12 games that have has a 84.5-point or higher closing total, the OVER has cashed in 7, with a combined scoring average for the 12 games of 96.5 points a game.
Texas Tech just during the current season has played in four of the eight highest point totals that have been recorded. In those games, in which all had a point total that closed at 85 or higher, the OVER cashed twice and the UNDER twice.
The offense for the Red Raiders averages 46.1 points per game this season, which is No. 4 in the country, while the defense is giving up an atrocious 41.8 points per game.
The Cowboys of Oklahoma State enter the game with a winning streak of five straight games where the team has averaged 42.2 points per game.
During that same stretch, Oklahoma State has given up only 28 points per game, but has played just one team that was ranked in the nation's top 40 in scoring over the five games.
The fireworks should start early and continue throughout. For bettors that like to change the pace and bet the total and not the line, this game could produce a combined total in scoring of more than 100 points.