Late Calls and Decisions Result in Bad Beats for Bettors
September 11, 2016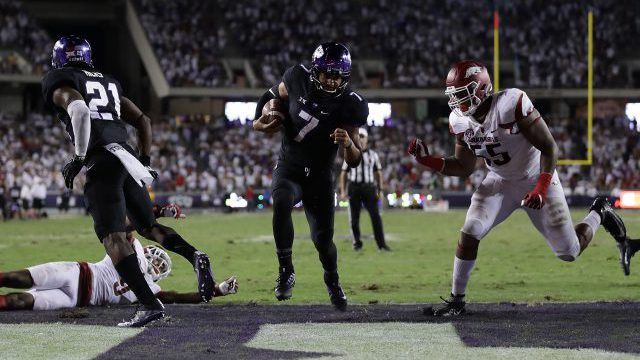 It ain't over until the fat lady sings and don't count your chickens until they hatch are just two well known colloquialisms about not assuming the outcome of anything until it is completely over.
This certainly is true with sports and Week 2 of college football. Bettors may have been counting their winnings as the clock was running down only to see those winnings slip away at the last minute.
Bettors that supported the Oregon Ducks thought they had been saved by a break with just 40 seconds left in their game versus Virginia. Oregon ran for a long touchdown that appeared to give them an unlikely cover late, but a flag was through late during the run that wiped out the score and now Oregon sits at 0-2 against the spread after two weeks.
Pittsburgh ran out to an early lead as a 3.5-point favorite over Penn State. The Panthers led 28-7 near the half and halfway through the final quarter were up by 11 points. However, with just five minutes left in the game, Penn State scored to cut the lead to 5 points. The Nittany Lions were able to convert their 2-point conversion to cut the lead to 3 points and miraculously end up with the backdoor cover.
At halftime of the Arkansas against TCU game, bettors holding an UNDER ticket for 57.5 were feeling quite good. After two quarters, only 13 points had been scored between the two teams. That feeling was even better at the start of the fourth quarter as 27 points had been scored to that point.
The Razorbacks scored in the last minute of play then converted a two-point conversion to tie TCU 28-28 and send the game into overtime. That broke the heart of UNDER bettors, while the OVER bettors were enjoying their last second good fortune.
OVER bettors thought they had at least a PUSH and possibly a win when BYU scored with 18 seconds left against Utah to make the score at 20-19. An extra point sends the game to overtime where the minimum score would be a field goal making the total 43 and creating a PUSH for the OVER and ruining the day for the UNDER.
BYU coaches had other thoughts. They attempted to go for a 2-point conversion and a win. The play failed and Utah won 20-19 and UNDER bettors left pleased while OVER bettors were left with just their heads in their hands.