Latest Betting Odds for 2017 Heisman Trophy
April 10, 2017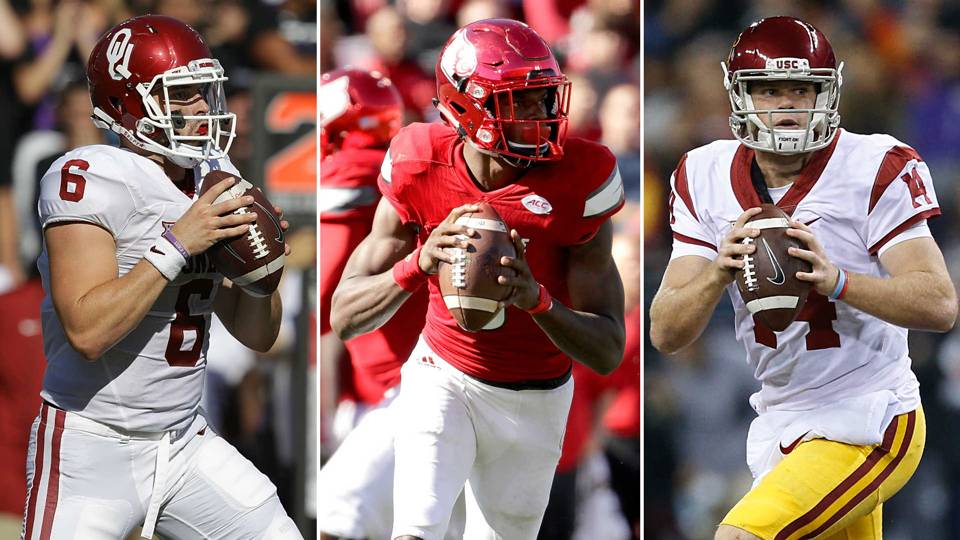 The Heisman Trophy remains the No. 1 individual award handed out in college football. While the start of the 2017 college football season is still over 4 months away, sportsbooks continue to update their futures board for the prestigious award.
Two quarterbacks, which has become the norm, sat atop the listing of favorites to win the Heisman, when it was first released during February.
At that time, Baker Mayfield the signal caller for Oklahoma and Louisville's Lamar Jackson the winner of last season's Heisman were both 7 to 1 to win trophy.
Jackson was last season's runaway winner after combining to pass and run for 52 touchdowns. Mayfield had multiple touchdown passes in each of Oklahoma's 13 games last season.
However, the Sooners signal caller has had issues off the field that included an arrest for disorderly conduct, public intoxication, resisting arrest and fleeing in February.
When the updated odds for the trophy were released over the weekend, both Mayfield and Jackson were at 15 to 2.
USC quarterback Sam Darnold has moved up to the same 15 to 2 odds from his previously 8 to 1 odds. Darnold led USC to 9 consecutive wins to end last season including an impressive performance for the Trojans in the Rose Bowl.
Saquon Barkley the talented running back for Penn State is the top non-quarterback on the futures board at 15 to 1 to win. Tailback Bo Scarbrough from Alabama is just behind Barkley at 18 to 1.
However, the seven players with the shortest odds to win the 2017 Heisman Trophy are all quarterbacks. Signal callers have won the award 9 of the past 11 years.
Top 10 Odds for 2017 Heisman Trophy
Lamar Jackson (QB) 15 to 2
Baker Mayfield (QB) 15 to 2
Sam Darnold (QB) 15 to 2
JT Barrett (QB) 9 to 1
Jake Browning (QB) 12 to 1
Deondre Francois (QB) 14 to 1
Jalen Hurts (QB) 15 to 1
Saquon Barkley (RB) 15 to 1
Mason Rudolph (QB) 16 to 1
Bo Scarbrough (RB) 18 to