Major League Baseball July 4 Notes
July 4, 2016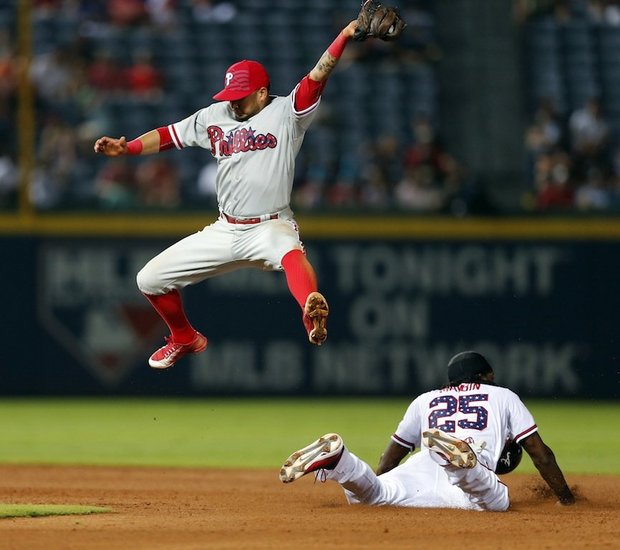 July 4th means family reunions, barbeques, baseball and fireworks and this fourth will be no different.
On Monday, looking at the Major League Baseball schedule the hottest team is the Philadelphia Phillies. The Phillies are 6-2 over their past 8 games and have won 7 of their past 10.
The Phillies play the Atlanta Braves and this season the two teams are 3-3 head to head, with each of the teams having a record at home of 1-2. Philadelphia had lost seven straight at home until beating the Kansas City Royals in two of three games over the weekend.
If the Phillies are the hottest club entering Monday's play, the Colorado Rockies are the coldest. The Rockies are 3-8 over their past 11 games played. The Rockies were swept over the weekend by the Los Angeles Dodgers after mustering just two runs in three games.
The Rockies now travel to San Francisco to face the Giants which has won 3 of its past 4 games overall. This season the Rockies and Giants are 5-5 head to head.
The Houston Astros own the biggest run of UNDER games with 5 of their past 7 cashing UNDER. The pitching for Houston has been the big reason for that run as the Astros pitchers are allowing just 3 runs per game over their past six games.
The Astros will play Seattle, which has cashed UNDER in 5 of its past 6 games on the road. The UNDER is 5-0 over the past five starts at home by Lance McCullers who is starting Monday for the Astros.
The biggest OVER run is the Oakland Athletics. The OVER has cashed in 9 of the past 11 games Oakland has played. Oakland's offense have played well of late helping the OVER cash.
The Mets meet the Marlins on Monday and the game is worth a second look. The Marlins are 0-4 over their last four road games versus a team with a winning record.
Miami is 1-4 over the past five road starts by Tommy Koehler versus a team above .500. The Mets have won 6 straight home games and 22 of their last 26 games played on Monday.