Major League Baseball Over/Under Betting Trends Taking Shape
May 9, 2017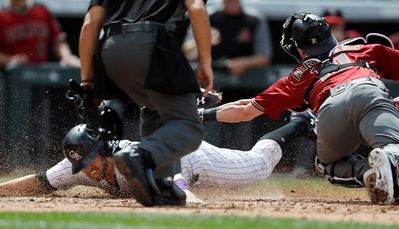 With the NBA in the playoffs, Major League Baseball will soon be on center stage for sports bettors. The 2017 MLB regular season is closing in on completely 25% of its 162-game schedule and trends are developing that could give bettors an advantage.
Some teams are proving to be strong over/under bets, but one must dig deep to find the betting edge when it comes to over/under bets.
Take for instance the American League Central Detroit Tigers. The Tigers have an 18-11-1 over/under record thus far. However, digging deeper one finds that Detroit's home and road split of the over/under favors the OVER on the road. The Tigers are 11-2-1 on the OVER away from Detroit while just 7-9 over/under playing at home.
Moving to the National League West Arizona Diamondbacks and you see that they too are strong bets at 11-5-1 over/under on their home field, but on the road, Arizona is one of the league's best on the UNDER cashing UNDER in 12 of its 16 road games this season.
Why do teams do well on the OVER or the UNDER is difficult to determine when it comes to home and away. However, there are trends that are playing out that could help sports bettors line their wallets.
The four best teams in baseball at home cashing over/under are the New York Mets at 11-4-2, the New York Yankees at 11-4, the Milwaukee Brewers at 12-5, the San Diego Padres at 9-4-1 and the Arizona Diamondbacks at 11-5-1.
The four best teams in baseball at home cashing over/under are the San Francisco Giants at 3-11, the Kansas City Royals at 4-13, the Boston Red Sox at 5-11-2 and the Texas Rangers at 5-11
The best three road OVER teams are the Detroit Tigers at 11 overs in 14 games, the New York Mets with 9 overs in 13 games and the Cincinnati Reds with 7 overs in 11 games.
The four top road UNDER teams are the Cleveland Indians with 12 unders in 18 games, the Arizona Diamondback with 12 unders in 16 games, the Los Angeles Angels with 12 unders in 17 games and the Pittsburgh Pirates with 11 unders in 16 games.