Matchups for World Series Favoring Four Teams
July 28, 2016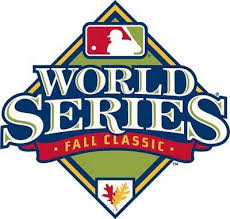 Baseball's Fall Classic is still three months away but that does not stop online sportsbooks from making adjustments to what team will win the World Series, what team will win the American League Pennant and what team will win the National League Pennant.
Therefore, bettors have a great opportunity to step up and make a wager on the teams that will represent the two leagues in his year's Fall Classic.
The Major League Baseball 2016 regular season has less than 2 ½ months remaining and already four teams are being picked by the majority of odds makers as the four who will play for their respective pennant with two eventually reaching the World Series.
Those four teams include in the National League the San Francisco Giants and Chicago Cubs, and in the American League the Cleveland Indians and Texas Rangers.
Buying the Giants and Rangers appears to make some betting sense considering the two have played in the World Series a combined five times over the past six seasons, including the two playing head to head in the 2010 Fall Classic with San Francisco defeating Texas 4-1 in the series.
The Indians and Cubs have not reached the World Series since 1997 and 1945 respectively.
Therefore, odds makers are offering different matchups based on the teams they feel will have the best opportunity to meet in the World Series.
One team that is starting to make a move up the odds ladder on futures boards for the World Series is the Houston Astros. The Astros are now just 2 ½ games behind the Texas Rangers in the American League West. Houston is also just one game behind the Boston Red Sox for the second AL wildcard spot.
It is not surprising then that odds makers have the Cubs meeting the Astros in the World Series as one of three matchups with the shortest odds. The other two are the Cubs vs. the Indians and the Cubs vs. the Rangers with all three matchups being offered at 12 to 1.
Here are Top 10 shortest odds for World Series Matchups
Cubs vs. Astros 12 to 1
Cubs vs. Indians 12 to 1
Cubs vs. Rangers 12 to 1
Cubs vs. Blue Jays 15 to 1
Cubs vs. Orioles 16 to 1
Cubs vs. Red Sox 16 to 1
Giants vs. Indians 17 to 1
Giants vs. Rangers 17 to 1
Nationals vs. Indians 19 to 1
Giants vs. Astros 20 to 1