Miami Wins Total Has Value in AFC East
August 18, 2016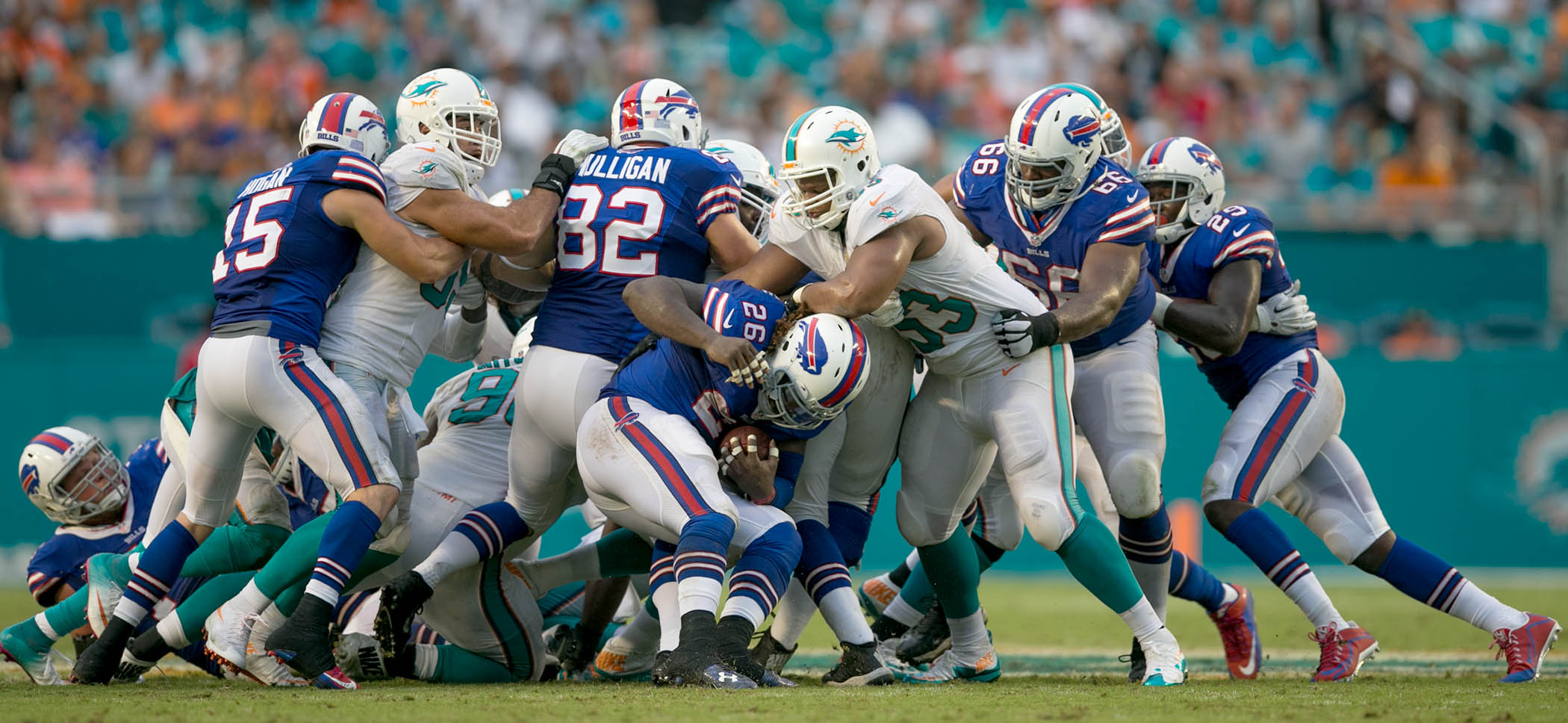 The AFC East is expected to be won for the 10th straight time by the New England Patriots. However, that does not mean bettors cannot look at win totals for each AFC East team to find out where the best value lies between the four teams.
Projected AFC East win totals:
New England Patriots: 10.5 – Over (-140), Under (-120)
Buffalo Bills: 8 – Over (+105), Under (-125)
New York Jets: 7.5 – Over (-120), Under (+100)
Miami Dolphins: 7 – Over (+100), Under (-120)
This season the AFC East must play teams from the NFC West and the AFC North. These two divisions are expected to have two teams each that will make the postseason, which means the AFC East teams will face difficult schedules this season outside their division.
Of course, the big news to start the season in the AFC East is the Tom Brady suspension. However, his replacement Jimmy Garoppolo will surprise many, and when Brady returns he will take his anger and frustrations out on the rest of the league.
Nevertheless, taking the UNDER on 10.5 wins for New England at +120 might not be all that bad.
However, the best value bet for the AFC East win totals just might be on the OVER for the Miami Dolphins. The OVER 7 wins on Miami is available on many books for +100.
Miami made a coaching change, but more importantly has beefed its defensive line up by adding Mario Williams to play alongside Ndamukong Suh and Cameron Wake.
Ryan Tannehill should improve at quarterback under new head coach Adam Gase. The Dolphins also have two very good wide receivers in DeVante Parker and Jarvis Landry and a running by committee backfield led by Arian Foster and Jay Ajayi could complement a strong passing game.
The Dolphins open with two difficult road games at Seattle followed by New England, but the Patriots will be without Brady.
Miami will have a soft spot in its schedule starting after its bye, which is Week 8, and ends the season with three consecutive games in the division that could be the difference in if they reach the postseason or not.
With the OVER 7 sitting on plus-money and a flat 7 no 7.5 for push purposes, an OVER wager looks strong on the Dolphins.