Minnesota Leads NFC and Inches Up Super Bowl Futures Board
December 5, 2017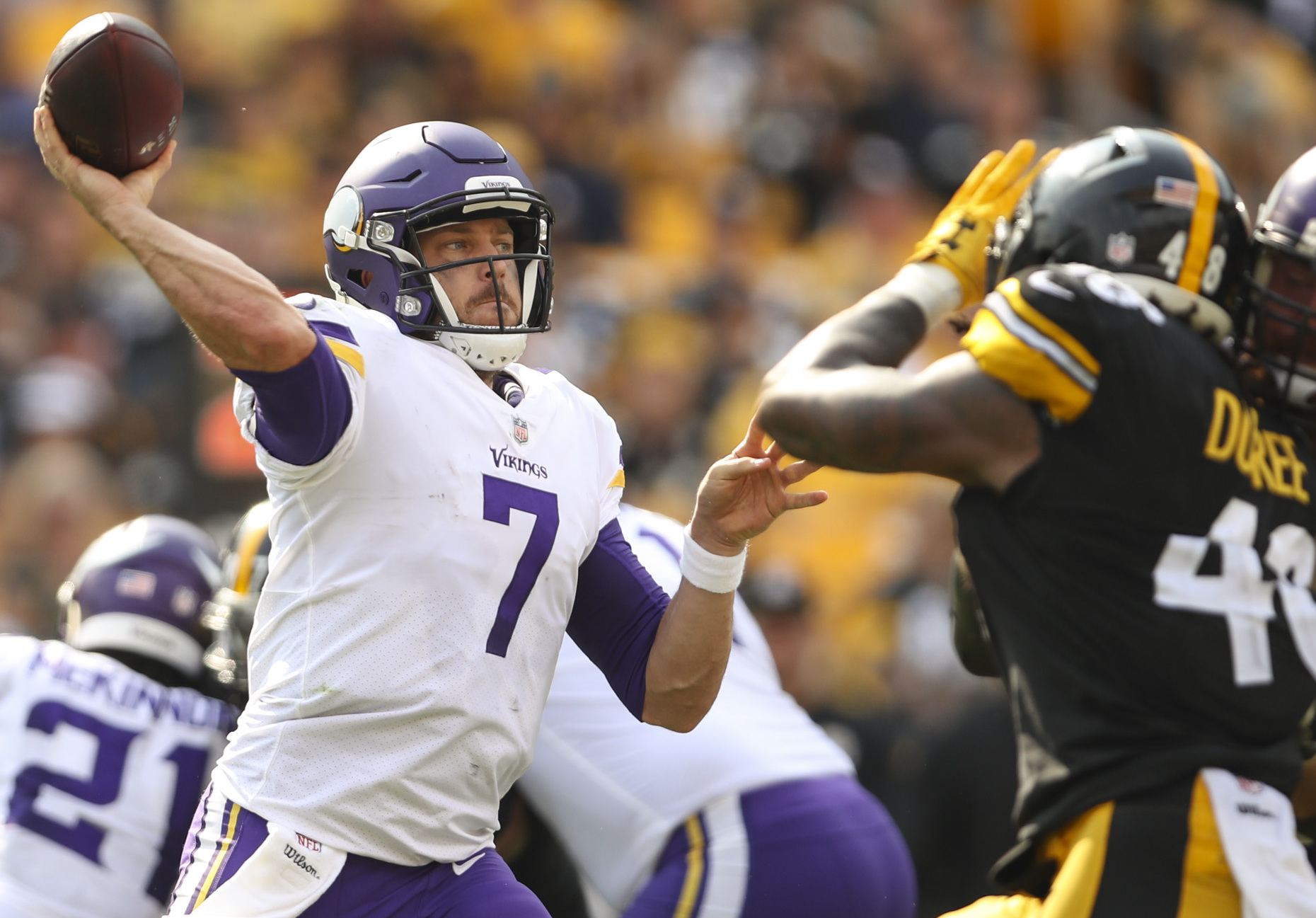 At the top of the standings in the NFC sits the Minnesota Vikings at 10-2. The Vikings are winners of eight straight games, while covering the number in seven straight.
Most football pundits and fans never thought the Vikings would be in this position after losing both starting quarterback Sam Bradford and rookie running back Dalvin Cook to injuries, but the new, unlikely heroes on offense have the team amongst the elite of the NFL.
The Vikings opened the season +2500 to win the Super Bowl, but have moved up to +800 which is the fourth shortest odds on the board. Case Keenum the Minnesota quarterback has been the most unpredictable part of the Minnesota success.
Over a stretch of 10 games, Keenum has 16 touchdown passes to just 5 interceptions. Before the start of this season, Keenum held a 78.6 career QB rating, but this season it is 98.5.
Keenum can thank his talented offensive line for much of his fine play. The Vikings quarterback has been sacked only 14 times or the second fewest in the league. Add in Adam Thielen, another unknown prior to this season, who at wide receiver is fourth in the league in receiving yards.
With Thielen helping to make the passing game a legitimate threat, the Minnesota running attack is now sixth in the league in rushing yards per game, compared to last in the NFL last season.
However, do not forget the Minnesota defense. The Vikings have allowed the second fewest points in the NFL per game thus far. Over the past three weeks, the Vikings defense has held offensive powerhouses the Rams and Falcons to less than 10 points per game.
If Minnesota continues to win, odds makers will begin to lower their odds even more as they currently have the fourth shortest odds even though they are tied with the best overall record in the NFL with New England and Pittsburgh. That means the best value for Minnesota might be right now.
Topping the Super Bowl LII futures board continues to be the New England Patriots at +250, followed by the Pittsburgh Steelers at +550, Philadelphia Eagles at +600, the aforementioned Vikings at +800 and the New Orleans Saints at +900 rounding out the top five.