Minnesota Vikings Not Getting Any Respect from Odds Makers
October 12, 2016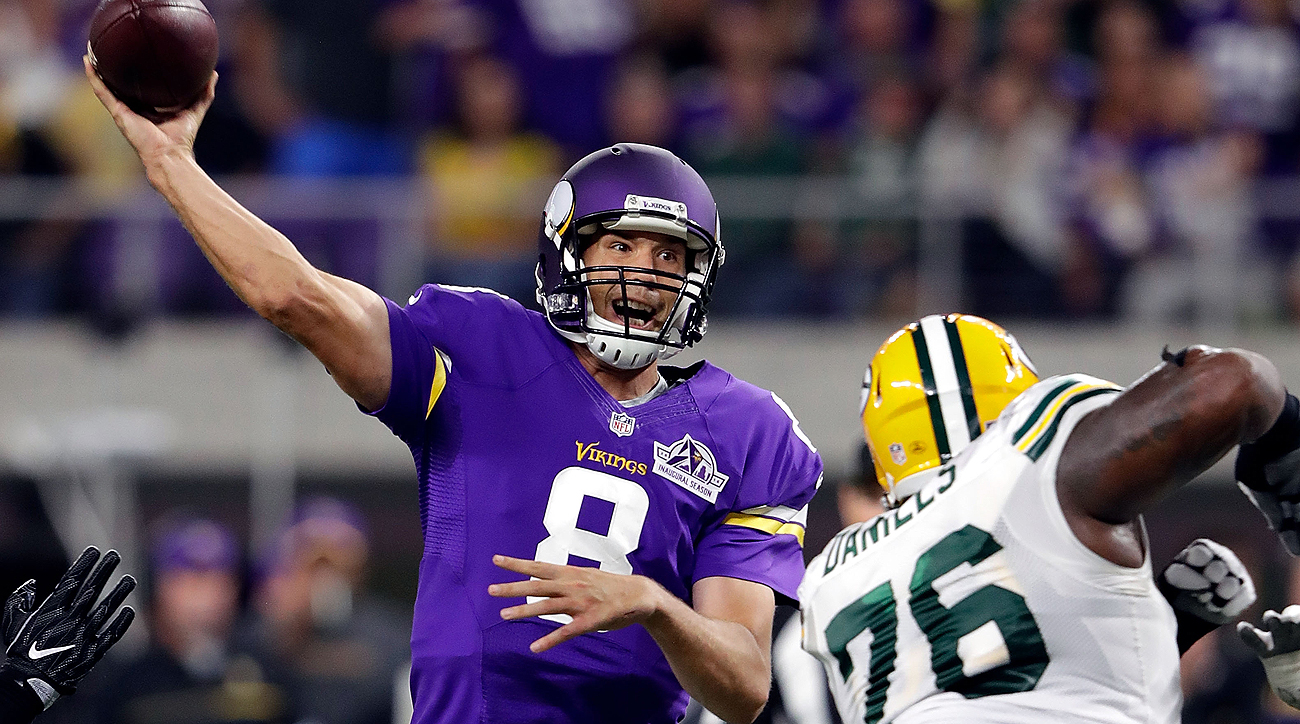 After five weeks of the NFL regular season, only one team remains undefeated. The Minnesota Vikings are 5-0 and one would think that would make them the odds on favorite to win Super Bowl Li, but one would be wrong.
Minnesota is currently 17 to 2 to win Super Bowl LI, which would be its first ever in franchise history. The Vikings sit behind favorites New England at 4 to 1, Pittsburgh at 6 to 1 and Green Bay and Seattle both at 8 to 1.
This is fifth time over the past 20 NFL seasons that Minnesota has been 5-0. Three times, they started 5-0 and eventually lost in the NFC Championship Game. In 2003, the Vikings began the season 6-0 but did not reach the playoffs.
After losing Teddy Bridgewater their starting quarterback to a knee injury, the Vikings were not expected to be that strong this season. Adrian Peterson also went down to a season ending injury as did Matt Kalil their star left tackle.
Minnesota's injury woes increased this week as the team announced that Andre Smith the starting right tackle was put on injured reserve due to a torn triceps.
The Vikings however keep on winning. Sam Bradford, acquired at the start of the season from Philadelphia, has performed well under center.
Bradford has completed over 70% of his passes, which is No. 2 in the NFL. He has yet to throw an interception in 4 starts.
However, it is the defense that carries this team. That side of the ball as been brilliant through five weeks.
Last week in its 31-13 victory over Houston, the Vikings held the Texan to 214 total yards and 1 third down conversion in 13 attempts. Minnesota has not allowed over 16 points to any one team this season.
The Vikings are No. 1 in scoring defense, turnover differential and yards allowed per play and tied for the top spot in sacks with 19. Overall Minnesota's defense is No. 4.
Minnesota on paper has the easiest remaining schedule of any team. Next week they travel to Philadelphia. The Eagles were undefeated until last week when the Lions defeated them.
Following that game, no team remaining on the schedule has a winning record until December 1 against the Cowboys and Week 16 versus Green Bay.
Despite beating Green Bay already this season and leading the Packers by one game in the NFC North, Minnesota is tied with the Packers on futures boards to win the division.