MLB Dimeline is Important When Choosing Online Sportsbooks
July 11, 2016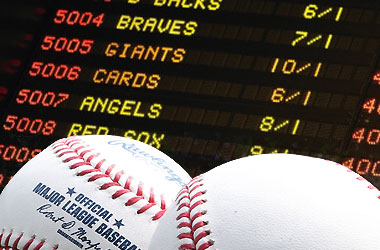 Major League Baseball has reached its annual hiatus of four days with the All-Star Game and all the festivities that surround it. The Home Run Derby will be held at Petco Park in San Diego in Monday, with the All-Star Game at the same location on Tuesday.
Even though baseball has taken a short break, it does not mean that bettors or bookmakers are sitting around relaxing. Online sports bettors are always looking for the best online site to wager on.
Many bettors choose sites that offer the dimeline for Major League Baseball, which is an offer that is better than full vig.
That option is usually regarded as the option for Major League Baseball wagering that matters the most to a sports bettor when deciding what sportsbook to choose from.
Why is the MLB dimeline so advantageous? The answer is simple. The dimeline refers to the odds for MLB where the betting site is charging a commission of 5% on a straight line of pick'em, which results in a spread of 10 cents between the price of a favorite and the underdog.
The Red Sox vs. Yankees line of -150/+140 is a dimeline while a line for the game that has -150/+140 is a full vig, which would require more of an investment from the bettor to end up with the same in winnings.
What makes these type of savings so important in Major League Baseball wagering is the 162-game regular season schedule.
The online sports betting industry has received a great deal of publicity of late thanks to the governments in many different states trying to figure out what to do with Daily Fantasy Sports when it comes to regulating it.
It is therefore very important to take time to choose the best available online sportsbook that has the best methods of payout, accepts Bitcoin if you use that now very popular online currency and that it has a history of paying out quickly when you want to take out some of your winnings.