MLB Free Pick: Astros vs Angels
July 20, 2018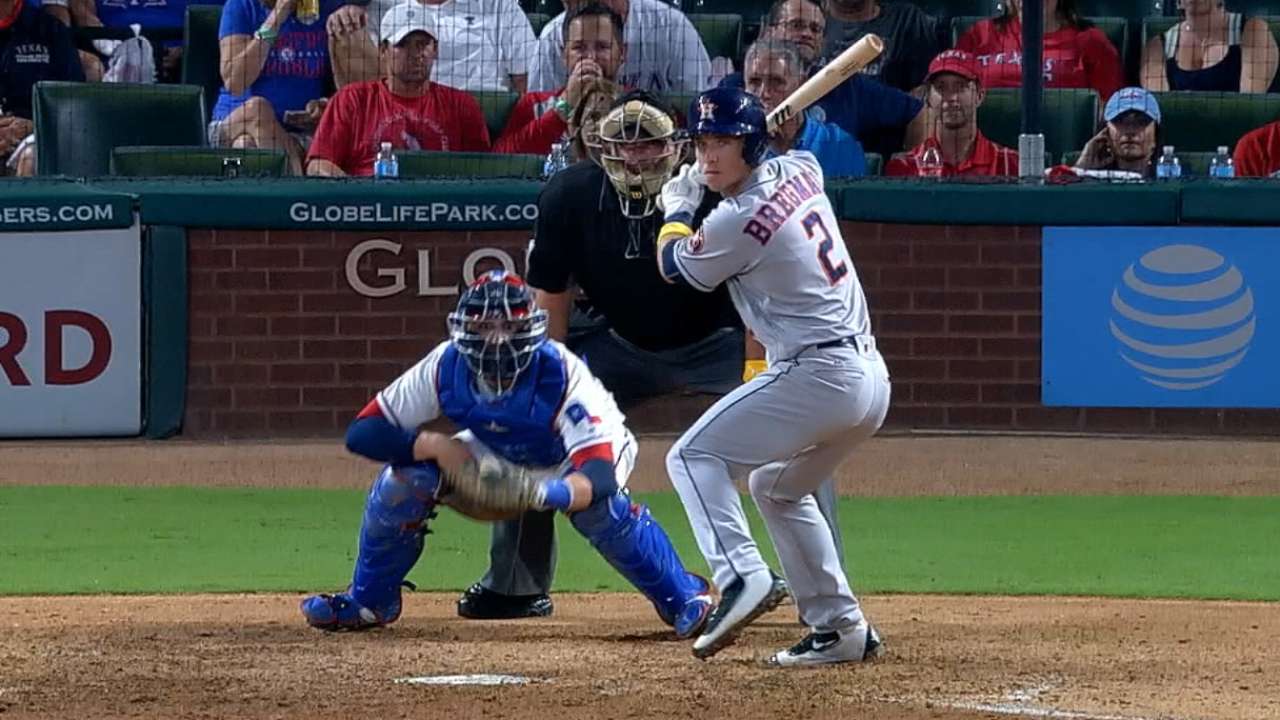 The All-Star break has come and gone and a full schedule of Major League Baseball games begins the second half of the season on Friday. On such game features the Houston Astros visiting the Los Angeles Angels.
Odds makers have the current line with Houston favored at -132, Los Angeles +110 and the run total on 8.
Houston has just two fewer wins at this point of the season as they did last season when they went on to win their first World Series. The Astros stumbled a bit leading up to the beak losing four of their last seven, but have a five-game lead in the American League West over the Seattle Mariners.
The Astros' Alex Bregman has enjoyed a strong first half of the season and enters Friday's game with a seven-game hitting streak while Yuli Gurriel has a 12-game hitting streak for Houston.
Houston leads baseball with a run differential of plus-188 and its starting pitchers have an ERA of 3.02 which is all the best in the majors.
If the Angels hope to get back in the wildcard race in the AL it needs to start with having a strong home stand of 10 games starting on Friday. Mike Trout has gone 10-for-28 across his last eight games, while Andrelton Simmons has a six-game hitting streak for the Angels, with 10 hits over that span.
Angels outfielder Kole Calhoun has 8 hits in 22 at bats including four home runs and six RBIs over his last six games played increase his batting average from .180 to .187.
The visiting Astros will start lefthander Dallas Keuchel on Friday. Keuchel this season is 7-8 with a 3.75 ERA. The Astros southpaw is 4-0 in his last seven starts, limiting his opponents to one run or less in four of the seven outings while posting wins in his last three outings. In his most recent start, Keuchel pitched six shutout innings allowing just six hits and in his three starts during July has a 1.35 ERA.
The Angels will start lefthander Tyler Skaggs on Friday. Skaggs this season is 7-5 with a 2.57 ERA. The seven wins this season are a career high for the southpaw as are the 105 strikeouts he has thrown. He has allowed one earned run or less in six consecutive starts. During his most recent six starts, Skaggs has given up four earned runs in 38 innings while striking out 41.
Prediction: Both pitchers have performed well of late and that means a low scoring close game is to be expected. The Astros have hit much better and while they stumbled to the All-Star break, they should be back to normal on Friday. Houston Astros will win 3-2.