MLB Free Pick: Astros vs Dodgers
August 5, 2018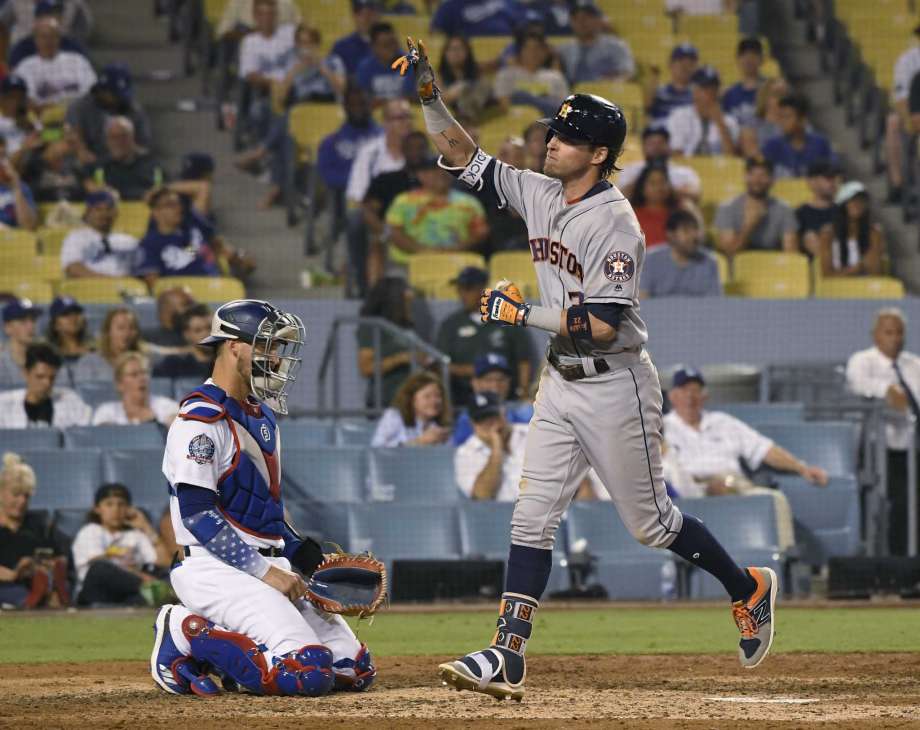 The World Series rematch concludes on Sunday afternoon when the Houston Astros conclude an interleague series at Dodger Stadium with the Los Angeles Dodgers. Houston pitching has silenced the Los Angeles bats as the Astros have won the first two games of the series striking out 28 Dodgers in the process.
Odds makers have the Dodgers slightly favored at -115, while the Astros are +100 with the run total on 7.
Josh Reddick hit a three-run home run and Martin Maldonado broke out of a hitless slump with a pair of hits and three runs batted in Saturday as the Astros put seven runs across the plate during the eighth inning to win 14-0.
The win was Houston's fourth straight following a losing skid of five straight, but the team must worry about their starting pitcher Lance McCullers Jr. who let after only throwing 60 pitches due to discomfort in his right elbow.
Houston is expected to activate recent acquisition Roberto Osuna on Sunday as the right-hander's suspension ends. Houston outfielder Tony Kemp is day to day after being hit by a pitch in the foot on Saturday, which caused him to leave the game.
The Dodgers have lost five of their last seven and are now in second place one game behind first place Arizona in the National League West. Los Angeles has seven hits and one run in its past two games.
Brian Dozier is 5-for-11 since joining the Dodgers with a pair of home runs and five runs batted in, but Matt Kemp struck out twice and was 0-for-4 on Saturday and now has one hit in his last 34 at-bats.
Houston will have Gerrit Cole starting on Sunday. The right-hander for the Astros is 10-3 with a 2.55 ERA. Cole lost in his last outing on Monday despite allowing just four hits and two runs while pitching into the seventh inning. His 194 strikeouts are fifth in the majors and include 36 over his past four starts. In six starts during his big league career, Cole is 3-1 with a 5.55 ERA versus Los Angeles.
Los Angeles will start Walker Buehler opposite Cole. The right-hander for the Dodgers is 4-4 with a 3.65 ERA. Buehler lost Tuesday to Milwaukee, but allowed just five hits and one run in seven innings. The rookie, who is just 24, did not post a win during July in three starts, but over that period of 16 2/3 innings, had 17 strikeouts to just 2 walks. This will be his first appearance against the Astros and in 11 games at home has a 3.28 ERA compared to 5.40 in 10 appearances on the road.
Prediction: Dodgers will avoid the sweep in a low scoring 3-1 victory as the rookie Buehler will outduel the veteran Cole.