MLB Free Pick: Cubs vs Cardinals
June 17, 2018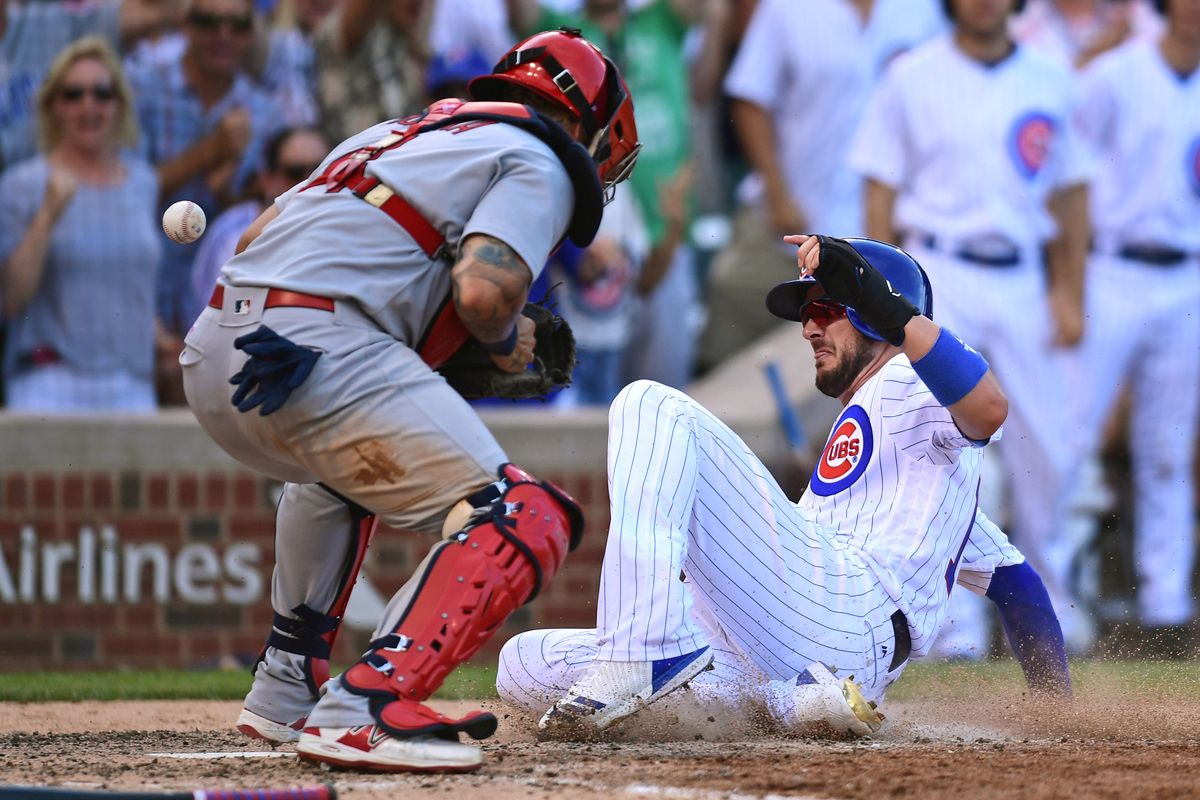 The St. Louis Cardinals have not been swept at home by the Chicago Cubs in close to eight years, but the Cubs could do just that Sunday night with a win in the final game of their current series.
Odd makers' current line has Chicago favored at -120, St. Louis at +100 and the over/under resting on 8.5.
After scoring just 11 runs in their three-game series in St. Louis in which the Cardinals swept them in early May, Chicago has scored 19 runs in just the first two of this series. The two wins to start the series have the Cubs at 40-27 on the season and just a half-game behind the first place Milwaukee Brewers in the National League Central.
Chicago third baseman Kris Bryant has reached safely in 15 straight games versus St. Louis.
St. Louis on the other hand, has lost four straight and five of its last six to drop five games behind the Brewers. The Cardinals have played poorly the last two games against the Cubs committing a combined four errors between the two.
Cardinals' outfielder Tommy Pham is riding a 10-game hitting streak in which he is 12-for-43 and fellow outfielder Marcell Ozuna has a nine-game hitting streak in which he has hit home runs in three consecutive games with an RBI in seven straight games.
Chicago will start Jose Quintana to face the Cardinals on Sunday. The Cubs left-hander is 6-4 with 4.09 ERA.
Quintana has given up two runs or less in his last three starts but has just one win to show for it. In his last outing he gave up just two runs, each on solo homers, in six innings of work last Monday against Milwaukee. In five starts versus the Cardinals, Quintana's record is 3-1 with a 2.66 ERA.
St. Louis will counter with Jack Flaherty. The Cardinals right-hander is 3-2 with a 2.96 ERA.
Cardinals' starter Flaherty has come back strong following a pair of rocky starts after holding the San Diego Padres to just three hits and one run in 6 1/3 innings last Monday to earn a victory.
The right-hander, who is just 22, has given up one run in five of eight starts this season. In those eight starts, Flaherty has 48 strikeouts and just 11 walks across 45 2/3 innings. However, he has given up one home run or more in five consecutive starts.
Prediction: Both pitchers had strong games in their most recent outings and both have ERA's below 3.00, which should make for a low-scoring, tight battle that the Cardinals will win 3-2 to avoid being swept.