MLB Free Pick: Cubs vs Cardinals
July 29, 2018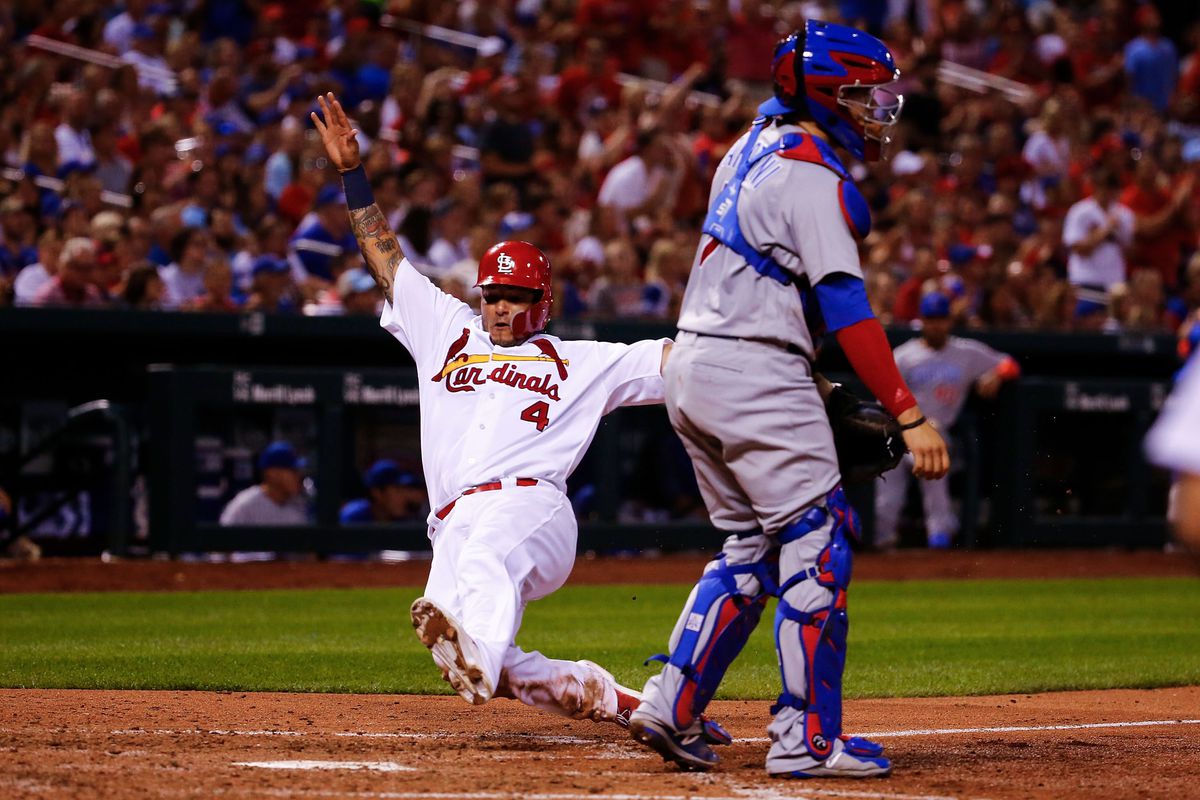 The Chicago Cubs starting rotation has not pitched well during early innings of games creating holes that the offense has not been able to climb out of. On Sunday, the Cubs hope that changes for both and they can avoid being swept by National League Central rivals the St. Louis Cardinals on the road Sunday night.
Chicago is favored -120 by odds makers with St. Louis at +100 and the run total on 8.5.
St. Louis scored each of its runs during the first inning on Saturday to beat Chicago 6-2, including a grand slam by Marcell Ozuna off Cubs starter Jose Quintana. Just the grand slam would have been more than enough to beat Chicago as the Cubs have scored two runs or less in five of their last six games as they miss not having Kris Bryant their hard-hitting third baseman in the lineup.
Chicago second baseman Javier Baez has hit five home runs versus St. Louis this season with four coming at Busch Stadium. Cubs' first baseman Anthony Rizzo has 10 hits in 17 at bats during his past five games versus the Cardinals.
St. Louis with the win on Saturday is assured of its first series win since July 2-4 when they won two out of three on the road against Arizona. St. Louis has won 9 of its 15 games this season head to head with Chicago and will clinch the season series if they win Sunday. However, more importantly, the still remain seven games behind first place Chicago in the NL Central.
St. Louis catcher Yadier Molina is riding a six-game hitting streak in which he has 11 hits in 27 official at bats.
The visiting Cubs will have Kyle Hendricks on the mound. The right-hander is 6-9 with a 4.05 ERA. Hendricks has won just once over his past seven starts while posting a 5.21 ERA during that stretch. He did tied his season high in strikeouts with eight in his last outing, but threw 106 pitched through just five innings giving up three runs in a defeat against Arizona. In his 12 starts during his career against St. Louis, Hendricks has a record of 3-2 with a 3.57 ERA.
St. Louis will have John Gant starting on the mound Sunday. The right-hander is 3-3 with a 3.44 ERA. Gant has moved back and forth between the starting rotation and bullpen this season and has two consecutive strong starts for the team. On July 21, his last start, Gant threw five shutout innings against the Cubs, but did not play a part in the decision. On Wednesday, he faced Cincinnati in a relief role and allowed a two-run home run in one inning of work. Gant in two starts versus Chicago is 0-1 with a 1.92 ERA.
Prediction: The Cubs are due to break out of their hitting woes and will do so at the expense of Gant on Sunday. Cubs in a laugher 9-2