MLB Free Pick: Dodgers vs Angels
July 6, 2018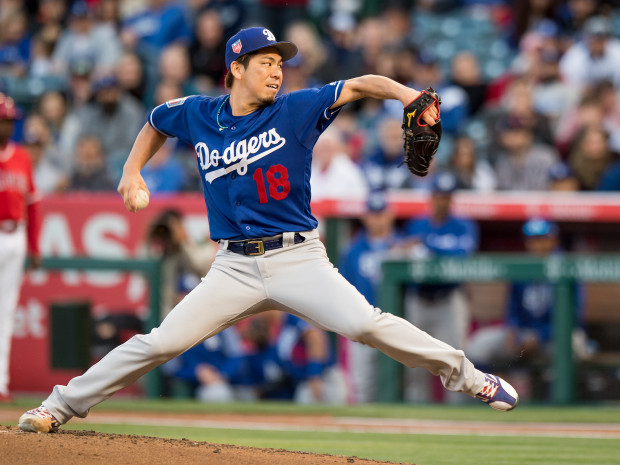 The Battle of Los Angeles begins Friday when the Los Angeles Dodgers visit the Los Angeles Angels for the first game of a three-game interleague series.
Odds makers have not yet released odds for this game, but check here for the odds, leading up to the opening pitch.
The Dodgers ended June on a down note with three consecutive losses, but have started July off strong winning four straight including a 6-4 victory on Wednesday over the Pittsburgh Pirates that ended a 10-game homestand at 6-4.
In the Dodgers three-game sweep of the Pirates, they outscored Pittsburgh 31-8 with Chris Taylor and Yasmani Grandal each playing a big part in that. The two players are both hitting very well entering this season with Grandal going 6-for-9 with one home run, five runs batted in and five runs scored versus Pittsburgh and Taylor going 8-for-12 with a home run, seven runs batted in three runs scored.
The Dodgers have won 42 of 52 games when scoring first while they have lost 27 of 32 when their opponent scores first.
Things are not running quite as well with the Angels. The offense has sputtered which led to a 4-1 loss against Seattle on Thursday. The Angels now are a .500 club at 44-44. The loss ended the Angels 10-game road trip at 3-7. The offense produced three runs or less in six of the seven losses during the trip.
First baseman Jefry Marte was activated by the Angels and was hitless in three at-bats on Thursday with a pair of strikeouts.
The Dodgers will start right-hander Kenta Maeda on the mound. Maeda this season is 5-5 with a 3.36 ERA.
Maeda pitched seven innings with nine strikeouts last Saturday but lost to Colorado despite allowing just five hits and three runs, of which two were earned. Maeda has allowed just one home run in his last four outings and two in his last seven.
The Angels will start right-hander Felix Pena on Friday. Pena is 1-0 with a 3.71 ERA. He has just three major league starts under his belt and won for the first time after allowing just five hits in 5 1/3 shutout innings at Camden Yards against the Baltimore Orioles. The Dominican, who is 28, has a 2.52 ERA in his five starts allowing just four runs.
Prediction: Maeda has pitched well of late, but has not received run support. Look for that to change as the Dodgers bats will continue to produce runs, while the Angels will continue to have problems scoring runs. Dodgers win 7-2