MLB Free Pick: Dodgers vs Mariners
August 18, 2018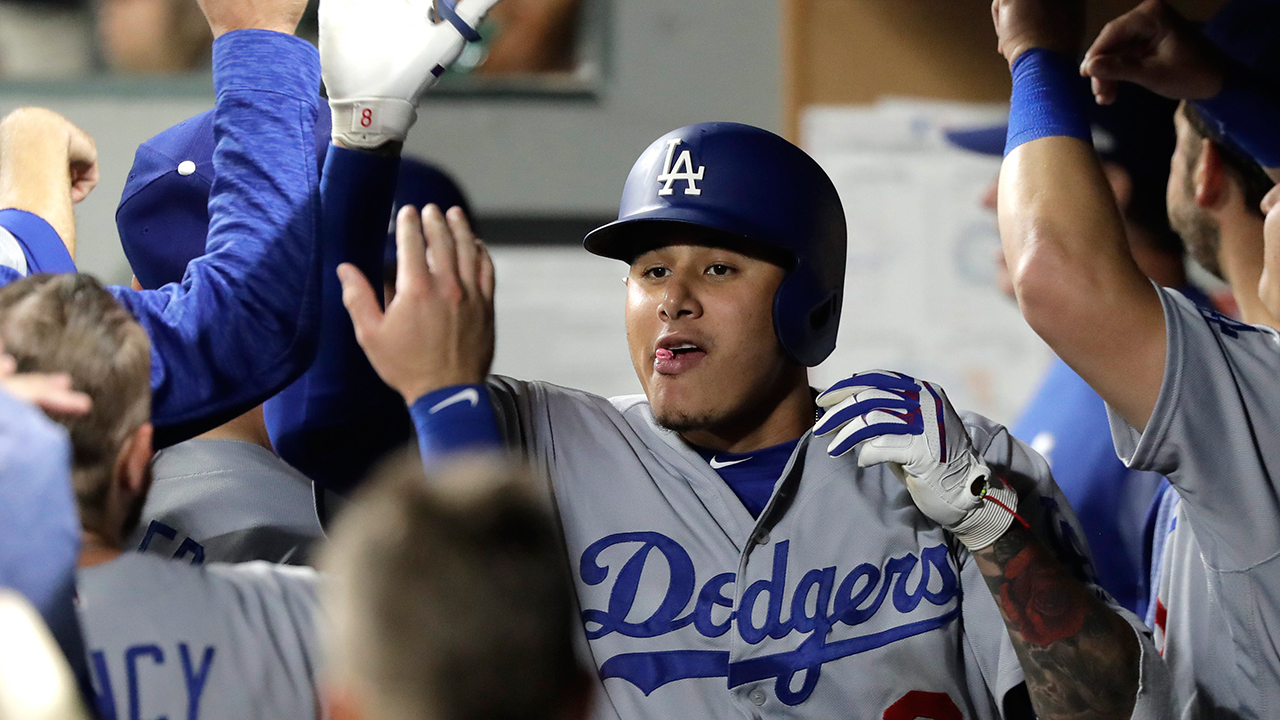 Following a quiet few weeks playing in the National League, it appears Manny Machado is settling in at shortstop with the Los Angeles Dodgers. The Dodgers continue a three-game interleague series on Saturday on the road Saturday against the Seattle Mariners.
The current line has Los Angeles favored at -135, Seattle at +115 and the run total on 8.
On Friday in the series opener Machado hit two home runs as the Dodgers routed the Mariners 11-1 to remain two games behind the National League West leading Arizona Diamondbacks.
Machado in his past three games has six hits including two home runs with five runs batted in. The Dodgers have won back to back games following a losing streak of five straight. Matt Kemp, Max Muncy and Yasmani Grandal also hit home runs in the win while rookie right-hander Walker Buehler had eight strikeouts during six innings and allowed just one run.
Dodgers' outfielder Yasiel Puig can play this week after appealing his suspension of two-games for starting a fight in the Dodgers game on Tuesday against the San Francisco Giants.
With the loss, the Mariners dropped to five games behind the Houston Astros in the American League West. Jean Segura, who is on the team's paternity list, was replaced at shortstop by Dee Gordon, who was hitless for Seattle ending a hitting streak of four straight games.
Los Angeles will start Rich Hill on the mound Saturday. The lefthander is 5-4 with a 3.57 ERA. Hill pitched last Sunday but had a no-decision after giving up three runs in which two were earned in six innings versus Colorado. Since returning from the All-Star break, Hill is 3-0 with a 1.77 ERA in five starts
Seattle will have Erasmo Ramirez on the mound to face the Dodgers. The Mariners right-hander is 0-2 with a 6.75 ERA. Ramirez has taken the starting spot in the Seattle rotation of Felix Hernandez. Last Sunday versus Houston, the right-hander threw five shutout innings in his first start in the major leagues since April 27. Ramirez has been on the disabled list twice this season but pitched well in is return on Sunday.
Prediction: Seattle has played inconsistent of late, while the Dodgers are bouncing back well from a five-game losing streak. Both teams are in the midst of tight races in their respective divisions. Rich Hill has pitched very well for the Dodgers over his last five starts and will continue that run Saturday. The Dodgers bats will remain hot for another night. Dodgers win 8-3.