MLB Free Pick: Mariners vs Astros
August 9, 2018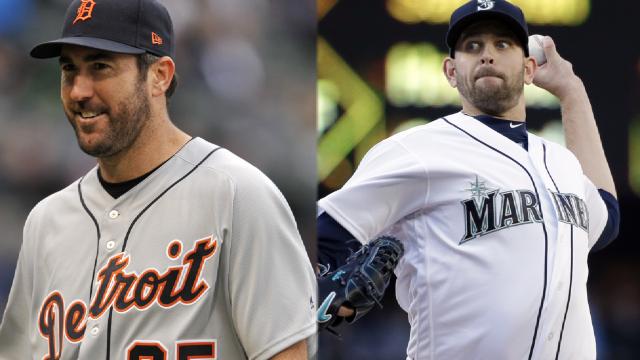 The Houston Astros have had their way with most teams in Major League Baseball as they try to repeat as baseball's World Series champions. However, one pitcher has stymied the Astros hitters and on Friday Houston will be facing him on the mound when they play the Seattle Mariners.
The current line has Houston favored at -165, Seattle +145 and the run total on 7. James Paxton, the Seattle southpaw, or "The Big Maple" is 3-0 with a 0.87 ERA in his three starts this season against Houston.
The Mariners need solid pitching after allowing 11 runs in two straight losses to the Texas Rangers and have lost 7 of their last 9. In Wednesday afternoon's loss to the Rangers, Mike Zunino hit a pair of home runs for the Mariners and has three homers amongst his last five hits over his past two games.
Houston arrives at this game off eight strong pitching performances during its eight-game road trip it just completed, and has won six of its last seven. The Astros bats are also coming to life with 13 home runs over their past eight games, including a two-run homer by Tyler White during the eighth inning to give the Astros a 2-1 win on Tuesday over the San Francisco Giants.
Houston shortstop Carlos Correa has not played since the latter part of June, but should be activated in time to play in the four-game series.
Paxton on the season is 9-5 with a 3.51 ERA for Seattle. He allowed just three hits in seven innings with eight strikeouts on July 30 in a 2-0 victory over the Astros and raised his career mark against Houston to 6-3 and a 2.59 ERA. The native of British Columbia has not fared well of late however going 1-3 over his past four starts including Saturday's 5-1 loss to the Toronto Blue Jays.
Houston will not have a slouch on the mound opposite Paxton. The Astros will send out their ace Justin Verlander. The right-hander is 11-6 with a 2.19 ERA on the season. His next win will be his 200th after a 2-1 win last Friday in which he struck out 14 Dodgers over 7 2/3 innings. He has surrendered two runs or less in three consecutive starts and five of his past six.
Prediction: Often times "pitcher's duels" do not materialize and that will likely happen here. Houston's bats have come alive and will figure out Paxton on Thursday, while Verlander will shut the Mariners bats down. Houston wins 4-1.