MLB Free Pick: Red Sox vs Mariners
June 14, 2018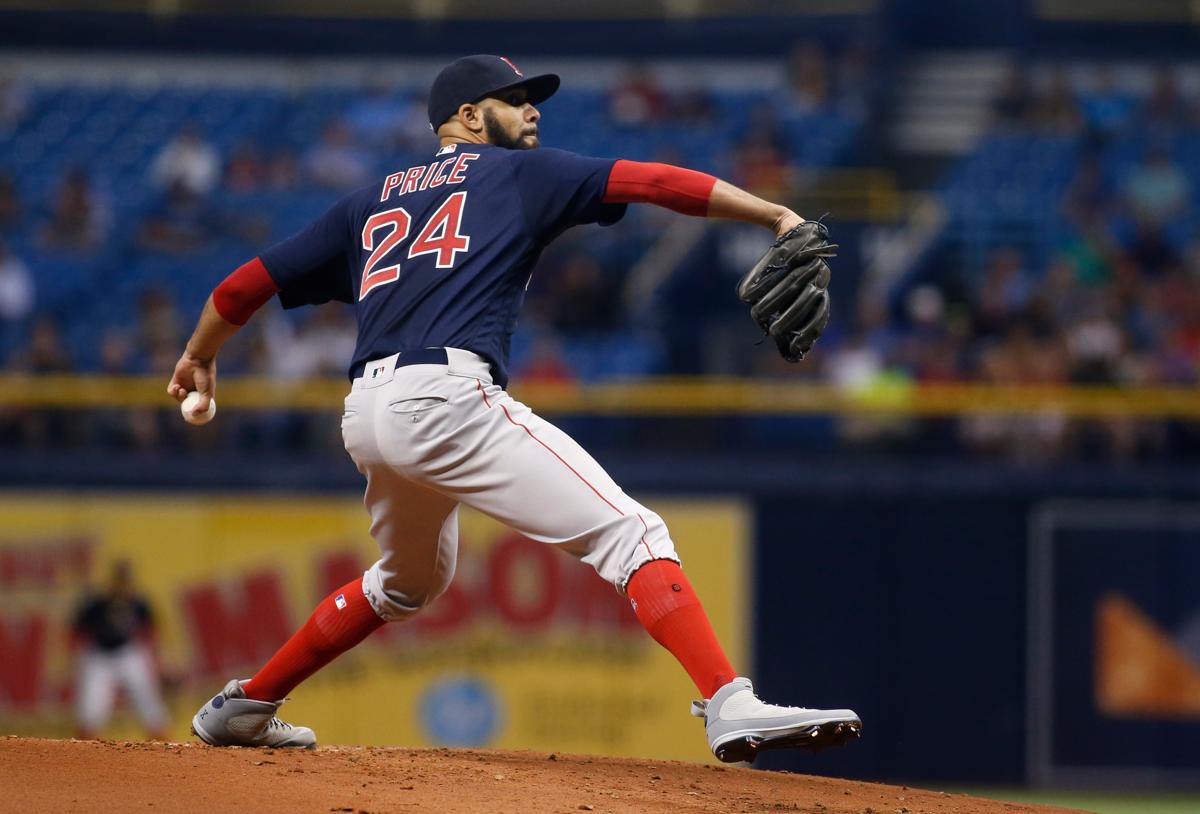 Boston Red Sox pitcher David Price has gone over a month without a loss and will attempt to keep that streak alive when Boston continues its road trip of 10 games with the first game of a four-game series on Thursday against the Seattle Mariners. Odds makers have a current line with Boston favored at -145, Seattle +120 and the over/under on 8.5.
Price, who is 5-0 in his past six starts, will face off against Felix Hernandez a veteran with the Mariners who is a former Cy Young Award winner in the American League.
The Red Sox won the first three games of their road trip by sweeping the Baltimore Orioles outscoring their AL East rivals 13-5. Boston has now won 24 of 35 road games this season. Mookie Betts and J.D. Martinez each hit home runs for Boston giving the pair 18 and 22 homers respectively.
Boston outfielder Andrew Benintendi had 5 hits in 10 official at bats as well as five walks in Boston's sweep of Baltimore.
Seattle also just completed a sweep of the Los Angeles Angels and remains in first place in the AL West. In their sweep of the Angels, the Mariners hit 10 home runs, including four off the bat of Ryon Healy and three from Mitch Haniger. On Wednesday, Haniger hit a walk-off home run in Seattle's 8-6 win on Wednesday.
Seattle's Nelson Cruz has hit five home runs and knocked in seven runs over his past five games played. Healy went 6-for-11 against the Angels with four home runs and five RBIs while scoring five runs.
The numbers for Boston left-hander David Price are 7-4 with a 4.00 ERA, while Seattle's Felix Hernandez, a right-hander is 6-5 with a 5.70 ERA.
Price was victorious in this third consecutive start Saturday by allowing just five hits and two runs across six innings against the Chicago White Sox. During his current unbeaten run of six starts, he has allowed a total of 12 runs. In seven career starts against Seattle, Price is 3-1 with a 2.62 ERA.
Hernandez is coming off his shortest outing of the season after lasting just three innings and allowing six hits and six runs, of which five were earned, in a loss to the Tampa Bay Rays. Prior to that start, he defeated the Rays with eight strong innings allowing five hits and one run and seven strikeouts. Hernandez's career record against Boston is 8-4 with a 4.02 ERA, but he last defeated the Red Sox in 2014.
Prediction: Hernandez struggled mightily his last time out, while Price has pitched well for six straight starts. Both teams are pounding the ball, but look for Price to quiet the Seattle bats in this game.