MLB Free Pick: San Diego vs Atlanta
June 15, 2018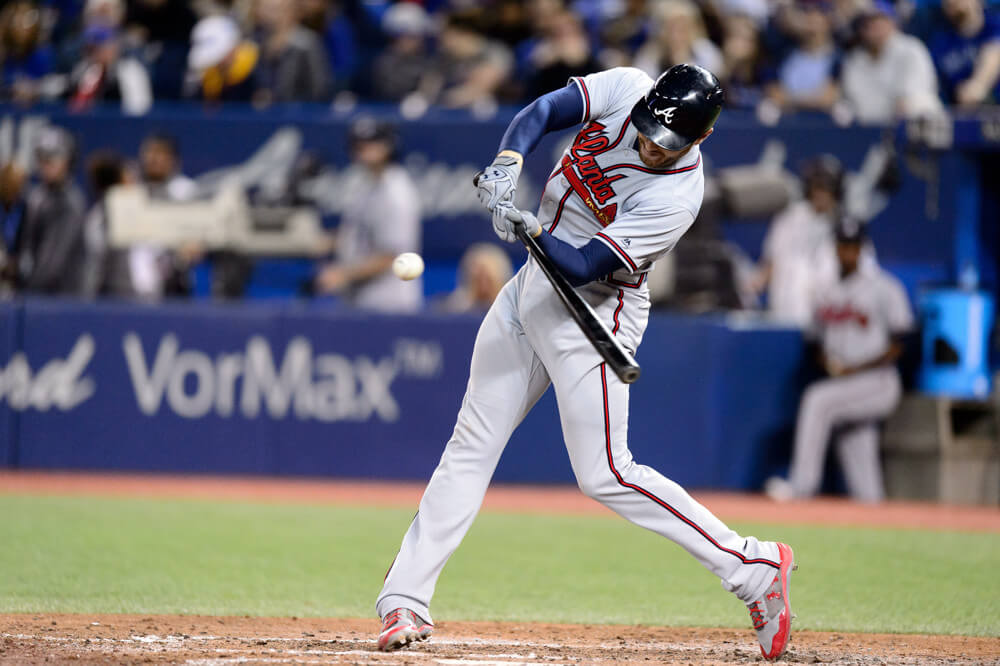 Over the last few years, the Atlanta Braves have been a dominating force at home against the San Diego Padres. The leaders of the National League East look for that trend to continue as they play the Padres in the second game of a four-game series on Friday.
Atlanta beat the Padres in Thursday's opener 4-2 and has now won 13 of its last 15 games at home against San Diego. The win was Atlanta's fourth in its last five games overall.
San Diego entering the series had been playing its best baseball since the season started having won five straight series and 11 of their last 15 games overall. However, the Padres are now 5-18 in the first game of a series this season.
Prior to Thursday's loss the Padres were averaging 8.3 hits and 4.6 runs in their 15 previous games, while San Diego pitchers had gone 32 2/3 innings without issuing any walks until Thursday's loss.
Atlanta's Freddie Freeman continues with a hot bat extending his current hitting streak to eight straight games with a double and is now hitting .342 on the season. Freeman has also hit five home runs over the last eight Atlanta games.
Atlanta's starting rotation has not given up an earned run in the last 29 1/3 innings at home.
San Diego will have left-hander Clayton Richard starting on the mound Friday. Richard is 5-6 with a 4.40 ERA and after a poor start has gone 4-2 with a 3.03 ERA in his last seven starts. Over that span, he is allowing opposing hitters to average .194 at the plate. Richard has pitched seven innings or more six times during that span.
Atlanta will counter with right-hander Brandon McCarthy. This season McCarthy is 5-3 with a 5.03 ERA. His last outing was below par against Los Angeles last Friday. He allowed five hits and four runs over just 4 2/3 innings. Over a stretch of seven outings, McCarthy has given up four or more runs on four occasions. However, he has enjoyed great success against the Padres going 8-1 with a 3.72 ERA in his 11 appearances (10 starts) against San Diego.
The current line for the game has Atlanta favored at -138 while the over/under is on 8.5.
Prediction: Atlanta will continue its dominance over the Padres with the bats of Freeman, Ozzie Albies and Nick Markakis paving the way to another victory.