MLB Team with Highest Percentage of UNDER Games Will Surprise You
July 20, 2016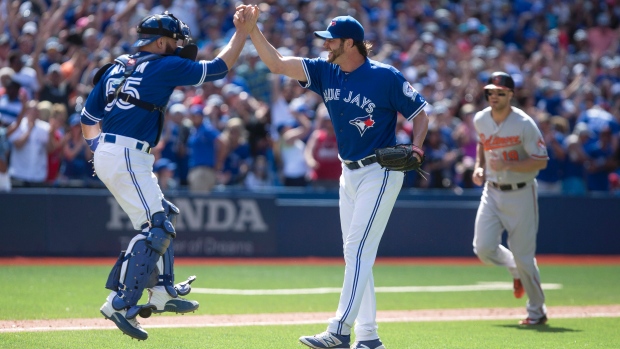 For many sports bettors who wins a game is secondary for them. What counts for them is the total. Meaning the total points the two teams score in an NFL or NBA game, the total goals scored in an NHL or MLS game or the total runs scored in a MLB game.
Totals bettors are growing in numbers especially those that bet on Major League Baseball. Those trying to determine which team in the majors has had the most games cashed UNDER this season will be surprised when they realize what team it is.
The team with the most games that have cashed UNDER has scored five runs or more in 7 of their past 10 games played. Despite the team scoring so many runs during that stretch, the UNDER has cashed 7-3 in those same 10 games.
The team is currently 11 games over .500 and just 1 ½ games out of first place in its division. That team happens to be the American League East Toronto Blue Jays.
As of now the Blue Jays have seen the UNDER cash in 52 of their 94 games to date, while 37 have cashed OVER and 5 were a PUSH. That results in 55.3% cashing to the UNDER.
The team paying out the second best to UNDER bettors is the Los Angeles Dodgers at 53-38-3. While over the same period, one more game paid out UNDER for the Dodgers than for the Blue Jays, the Dodgers also had one additional OVER with two fewer PUSHES than the Blue Jays, making their percentage lower.
With the powerful lineup the Blue Jays have it is surprising to some the team would have the most UNDER results, but odds makers take into account the team's power and factor in that to their over/under line.
The team with the best OVER totals this season is the Minnesota Twins at 54-33-6 or 61% of their games cashed OVER compared to 37.9% cashing UNDER.
Second in the OVER is Cincinnati at 52-34-8 or 60.5% of their games cashed over. The team with the most OVER games is Pittsburgh with 54, but the Pirates have more UNDER than the previous two and just one PUSH. Pittsburgh's percentage of OVER is therefore below the other two at 58.7%.