MNF Preview and Pick: Patriots at Dolphins
December 11, 2017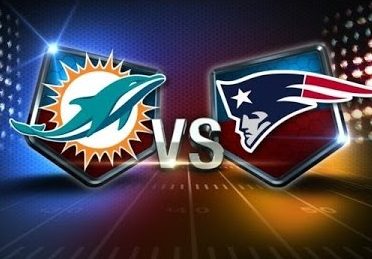 Tonight at 8:30PM EST at Hard Rock Stadium in Miami Gardens, Florida, The Miami Dolphins will face division and conference nemesis New England Patriots.  The betting spread has New England favored by 11 points and the total is 48.5.
The line initially came out at NE -14 but has since been bet down and has also moved because of player status, most notably, All Pro Tight End Rob Gronkowski being out because of a one game suspension for a cheap shot in last week's game against the Bills of Buffalo.
The Dolphins just faced the Patriots two weeks ago at Foxboro and got beat 35-17. On the field it looked like varsity vs. the Junior Varsity. The Patriots basically ran their game plan at will. Things are a little different this time however. Besides the already mentioned suspension of Gronkowski, there are other player personnel changes that will make a difference in the final score. For Miami, the return of Jay Cutler at QB should be a big help. Last week he made his initial appearance against the Denver Brocnocs after sitting out a few weeks due to injury. He had great success against the Broncos throwing 18/35 for 235 yards ad 2 TD's . He also had 2 picks. The final score was 35-9.
The emergence of Miami's Kenyan Drake at RB should be a factor also. Last week he ran for 120 yards and a TD vs. Denver. If Miami can get Drake going early it will make for a better passing performance by Cutler. The offense features Kenny Stills and Jarvis Landry, two good young receivers.
Look, I am under no delusion to think that Miami is as good or anywhere near as good as the 12-2 Patriots. But, all the factors here seem to be pointing to a Miami cover and (brace your self) a possible win. A win!? Yes… possibly.
Tom Brady has a losing record in Miami (7-8 career). It is one of the few stadiums where he actually does. It is not an impossibility. Miami gives Tom Brady a hard time. Division rivals tend to do that to each other. I like Miami plus the eleven and if you are feeling really froggy you can take them on the moneyline +450.