More Betting Angles and Trends for Super Bowl 50
February 2, 2016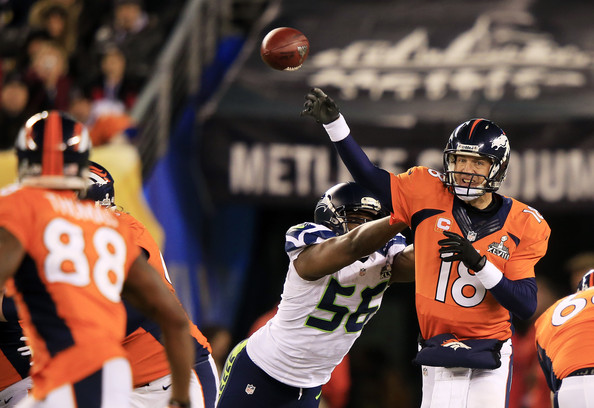 Super Bowl 50 is approaching and here are more betting angles to take a look at when deciding to bet on the moneyline, point spread, over/under or some of the dozens and dozens of available props.
Teams playing the Super Bowl that did not score at least 21 points have a record of 1-22 straight up and 3-19-1 against the spread. The only winner in that group that did not score over 21 points was the New York Giants in the Super Bowl XLII win of 17-14 over the Patriots.
Peyton Manning since 2005 has rushed the ball just 22 times during the postseason and has only one touchdown.
From Super Bowls 1 through 49, 23 were decided by 14 or more points.
When Cam Newton is able to score at least one touchdown on the ground, Carolina has scored 24 points or more in 8 of 9 games during this season.
During the first 25 Super Bowls, favorites are 17-8 ATS and the UNDER is 13-11. Over the most recent 24 Super Bowls, the underdogs are 12-9-2 ATS.
Manning the starting Denver quarterback has played 26 postseason games and is 13-13 SU.
Super Bowl teams that scored 27 points or more are 26-3 SU while 23-5-1 ATS. The teams that did not win were Carolina who scored 29, San Francisco who scored 31 and Dallas who also scored 31.
Last season, Denver averaged 29.2 points per game, while this season just 22.1 points per game. During Denver's run to the Super Bowl back in 2013, the Broncos averaged 36.4 points per game.
Carolina lead the NFL in scoring averaging 32.2 points per game, which was a surprise as the team averaged just 21.3 points per game during the 2014 season.
Denver has been beaten by an average of 29.5 points in its five setbacks in the Super Bowl. Its largest point difference was a 45-point loss to San Francisco.
Carolina was the leader in the NFL in rushing attempts each game at 33.5, first downs on the ground and touchdowns rushing.