More States Adopt Daily Fantasy Sports Regulations
July 19, 2016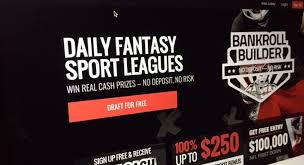 A minimum of six states have adopted laws governing Fantasy Sports, while another 21 did not.
The six states are Colorado, Indiana, Mississippi, Missouri, Tennessee and Virginia. The six enacted laws that legalized as well as regulate games that are offered by sites such as FanDuel, DraftKings and dozens more small Daily Fantasy Sports operators.
Kansas passed a law that legalized DFS games in 2015. However, 21 other state governments including Florida, Arizona, Washington and Maryland did not take action in 2016 prior to adjourning.
Six more remain in session and could end up enacting regulations including high population, key states such as New Jersey, Pennsylvania and California.
In New York, legislation awaits the signature of the governor and in the state of Massachusetts, the attorney general of the state issued rules of consumer protection earlier in 2016 but other bills that are related to fantasy sports sit before Massachusetts lawmakers.
A number of bills that were introduced in 2016 would cover not only the controversial games of DFS but the traditional fantasy sports competitions that millions of people play.
Some, such as a proposal in Hawaii that died, would have all but an outright ban on fantasy games. Others, such as proposals in the state of Maryland, would have asked for a referendum vote by registered voters.
The majority of legislations treat the DFS games as distinct from what is legalized betting and impose many requirements such as registration and licensing fees, revenue tax, requirement for minimum age and oversight by the states.
Players in the DFS contests generally choose teams of real life athletes. They then score points based upon how well the different players fare during the game.
The contests are at times free or have entry fees and offer large cash prices. The season long variety tend to be free while the daily ones tend to require fees.
A FanDuel and DraftKings spokesperson, said each company was pleased how things have progressed to date. The two companies are the largest two in DFS.
Some states have passed registration fees for Daily Fantasy Sports companies. In Virginia, a registration fee of $50,000 is charged for DFS operators, which has caused a number of people to reconsider staying or leaving their states.