National Championship Futures: Alabama On Top, Oklahoma Fading, Louisville Moving Up
September 24, 2016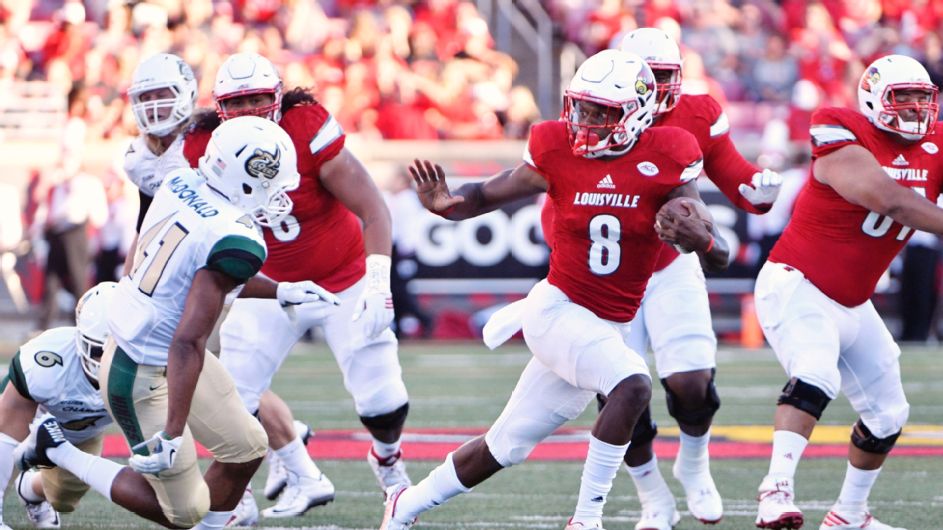 The 2016 college football regular season is already in Week 4 with teams beginning to play their conference schedules and the cream seems to be rising to the top as it does so each year.
While some teams that were expected to be at or near the top appear to be fading, others that were not expected to contend for a national championship are showing they belong as well.
It is no surprise to most that the top spot on the college football national championship futures board is held down by the Alabama Crimson Tide. Alabama has started its season 3-0. The three wins include a rout of USC and a come from behind win over Ole Miss a nemesis of Alabama the past two seasons.
One team expected to compete for the national title and ranked in the top three during the preseason was the Oklahoma Sooners. However, those high expectations of players, coaches and fans had for the Sooners are now forgotten.
After three games, the Sooners are 1-2 having lost to Houston to open the season and then last week to Ohio State. Their hopes of reaching the college football playoffs are all forgotten.
When the season started, Oklahoma was 14 to 1 to win the national title on most sportsbooks. That was the eighth best in college football. However, after losing to Ohio State in Week 3, the Sooners odds have plunged to 66 to 1.
On the other side of the coin are the Louisville Cardinals. The Cardinals have been one of the biggest surprises of the early season and are moving quickly up the futures board. The team started the season at 66 to 1 to win the national title and currently after three games are 13 to 2.
Lamar Jackson is a huge reason the Cardinals have soared up the futures boards in such a short time. The Louisville dual-threat quarterback already has rolled up 1377 total yards of offense with 18 touchdowns.
Jackson has also put himself into contention for the Heisman Trophy. On the futures board for the annual trophy, Jackson sits first as an overwhelming favorite with 1 to 2 odds, while preseason favorite Christian McCaffrey from Sanford is a distant 5 to 1.
Top 5 Odds for College Football National Champion
Alabama 7 to 2
Ohio State 4 to 1
Louisville 13 to 2
Clemson 7 to 1
Michigan 10 to 1